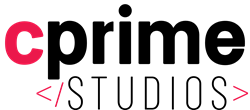 SAN MATEO, Calif. (PRWEB) September 30, 2020
Cprime, a leading Agile, Atlassian and DevOps consulting company in the United States, today announced the acquisition of Archer Software, a global technology and custom software development firm. Archer Software's mature engineering team has helped over 300 high-tech customers digitize their infrastructures.
"Archer and Cprime coming together broadens the scope of development services provided to our clients and expands our overall technology solutions offerings," said Zubin Irani, CEO, Cprime. "The needs of modern enterprises have evolved and multiplied; this enables us to meet those needs centered around software development."
"Blending Cprime and Archer's expertise in software engineering allows clients to offload the complexity of product development to us," said Oleksii Tulin, CEO, Archer Software. "We now augment Cprime's process, strategy, and tool expertise with experienced software development teams that accelerate innovation and time to market."
With the acquisition of Archer Software, Cprime also announces the launch of a new service line centered around product development called Cprime Studios. Cprime Studios brings product visions to life for clients in a way that promotes the technical health and extensibility of the codebase throughout the product lifecycle.
"We're excited to see Cprime grow their team of development experts and capabilities with the acquisition of Archer Software," said Michelle Hodges, VP of Global Channels, GitLab. "Through this expansion, we look forward to seeing how they further accelerate their strategic relationship with GitLab and work to better enable joint customers to be successful on their DevOps journey."
Beyond just accelerating time to market, Cprime helps clients focus on customer value by fusing product thinking, agile practices, industry leading technology, and the tooling to support it all.
"Cprime has been Atlassian's Agile Partner of the year for the past three years. Their introduction of Cprime Studios is another bold step to expand their capability to build products for their customers as a full service, end to end, digital transformation consulting partner," said Martin Musierowicz, Head of Global Channel at Atlassian.
About Cprime
An Alten Company, Cprime is a global consulting firm helping transforming businesses get in sync. Cprime was awarded the Atlassian Agile Partner of the Year for 2019, and also the partner of choice for Fortune 100 companies looking to achieve value and agility. Cprime helps visionary business leaders compose solutions, execute implementations, and exceed against business goals.
With key partnership recognitions, including Atlassian Platinum, AWS Advanced, and SAFe Gold SPCT partner, Cprime industry-leading software and services work in synergy to deliver transformations. Follow Cprime on Twitter and LinkedIn at @CprimeInc.
About Archer Software
Archer Software is a professional service and custom software development consulting company that helps startups and enterprises digitalize healthcare, automotive and fintech domains.
We help our global high-tech clients deliver life-changing solutions providing business model validation, market analysis, technological consulting, product design, development and staffing services. Since 2000, Archer has designed, built, and supported more than 500 B2B, B2C, and B2G products for 300+ clients.