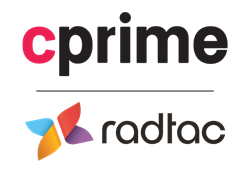 With the acquisition of Radtac, we have extended our reach wider and deeper to deliver global transformations and product solutions for our clients in an increasingly globalized world of technology creation - Zubin Irani, CEO, Cprime
SAN FRANCISCO (PRWEB) March 09, 2021
Cprime, a leading Agile, Product, and Technology consulting company in the United States, today announced the acquisition of Radtac, a European leader headquartered in the UK, with a global presence in scaled agile consulting and training.
"With the acquisition of Radtac, we have extended our reach wider and deeper to deliver global transformations and product solutions for our clients in an increasingly globalized world of technology creation," said Zubin Irani, CEO, Cprime. "Enterprises on both sides of the Atlantic are looking to become more responsive and better attuned to their market. Our experience shows that embedding and evolving Agile ways of working is the best way to accomplish this."
The acquisition augments Cprime's integrated and comprehensive portfolio of coaching, consulting, and training covering all the key frameworks in Agile, DevOps, and Agile at scale.
"Blending Cprime and Radtac's expertise will allow us to better partner with our clients' teams to develop the right solution for them, using a combination of our consulting, coaching, and customized learning services," said Gustav Bjorkeroth, CEO, Radtac. "Our unique way of delivering Agile in an agile way, and our constant focus on achieving value aligns well with Cprime's approach and organizational culture."
Both Cprime and Radtac have extensive expertise in scaling agile in order to align teams to deliver complex products and services predictably.
"Radtac has proven expertise in scaling Agile practices in organizations of all sizes and industries across the globe," said Dean Leffingwell, Co-founder and Chief Methodologist at Scaled Agile, Inc. "The combined team represents years of cumulative experience, thought leadership, and innovation. Together, they will be able to fully leverage SAFe® for enterprises looking to build agility into their culture so they can quickly identify and deliver customer value, capitalize on emerging opportunities, and improve business outcomes."
About Cprime
An Alten Company, Cprime is a global consulting firm helping transforming businesses get in sync. Cprime was awarded the Atlassian Agile Partner of the Year for 2019, and also the partner of choice for Fortune 100 companies looking to achieve value and agility. Cprime helps visionary business leaders compose solutions, execute implementations, and exceed against business goals.
With key partnership recognitions, including Atlassian Platinum, AWS Advanced, and Scaled Agile Gold Partner, Cprime industry-leading software and services work in synergy to deliver transformations. Follow Cprime on Twitter and LinkedIn at @CprimeInc.
About Radtac
Established over 20 years ago, Radtac empower their clients to adapt and thrive in the digital era by transforming their capability to deliver more value, faster. As experts in scaled Agile, Radtac specialise in helping organisations to Transform, from the Team to the Executive, by offering a full suite of Transformation services. Headquartered in the UK, Radtac works with a global blue-chip customer base, with offices in the UK, US, Finland and Asia.