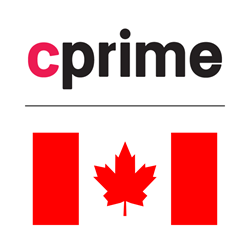 Agility has become paramount for organizations looking to future-proof their workforce and product and I look forward to bringing Agility to the heart of Canadian enterprises - Marie-Christine (MC) Legault, Head of Canada at Cprime
SAN FRANCISCO (PRWEB) March 18, 2021
Cprime, a leading Agile, Product, and Technology consulting company in the United States, has announced that it is expanding its services into Canada. Cprime now offers dynamic enterprise consulting solutions as well as custom training and certification courses to benefit Canadian enterprises.
Marie-Christine (MC) Legault has been appointed as Head of Canada at Cprime, and will lead Agile, Product, and Technology strategic & training efforts for the Canadian market. She will focus on guiding organizations through setting the foundations for digital transformation journeys.
"I am very excited to be a part of this expansion," said Ms. Legault. "It's a significant opportunity to build remarkable partnerships and expand our services and footprint into Canada. Agility has become paramount for organizations looking to future-proof their workforce and product and I look forward to bringing Agility to the heart of Canadian enterprises. Cprime's presence will help Canadian-based companies drive successful transformations while achieving rapid growth and value."
With its vast network of industry experts, strategic partnerships, and 30 years of experience, Cprime brings innovative public and private professional development solutions at the corporate, team, and individual levels.
"Organizations face constant change in both market conditions and technological landscape. We help our clients navigate through ever increasing complexity by offering innovative models of learning in virtual, hybrid, and eLearning environments, as well as in-person classroom learning, when available," said Anne Steiner, VP, Product and Technology. "We are diligent in keeping our curriculum relevant and our content fresh and applicable. With an experienced team of instructors we can deliver the right content to the right people at the time and in the format that best suits their needs."
A Canadian-friendly training schedule is now available for Cprime's leading Scaled Agile, Scrum Alliance, and Scrum.org courses. Courses include Implementing SAFe® with Certified SAFe® Program Consultant (SPC), Certified ScrumMaster (CSM), Professional Scrum Master (PSM), and more. Additional classes will also be scheduled throughout the year.
About Cprime
An Alten Company, Cprime is a global consulting firm helping transforming businesses get in sync. Cprime is the partner of choice for Fortune 100 companies looking to achieve agility. We help visionary business leaders compose solutions, execute implementations, and exceed against business goals. With our key partnership recognitions, including Atlassian Platinum, AWS Advanced, and SAFe® Gold Partner, our industry-leading software and services work in synergy to deliver transformations. Follow Cprime on Twitter and LinkedIn at @CprimeInc.