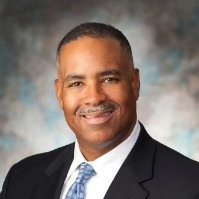 "He brings a proven track record in building and growing channel programs. He knows what works. And he's got the innovative spark to find new ways to bring CrashPlan to market together with our partners, connecting us with new customers, and fueling our growth in this critical market."
MINNEAPOLIS (PRWEB) February 22, 2023
CrashPlan has named Everett Brooks as its new Director of Channel Sales, accelerating the company's development of a multi-faceted channel program to bring the company's cloud backup solution to market through partnerships.
"I was drawn to this unique opportunity to rapidly build a channel program from the ground up—while also carrying our momentum from long-standing customer relationships, existing partner relationships and strong brand reputation in the IT channel," said Brooks. "We're building a channel program that naturally mirrors the straightforward, impactful value proposition of CrashPlan. The product deploys easily and delivers value quickly for our customers, and likewise, the path to revenue and value-added benefit is going to be short and impactful for our partners."
With mounting demand for data backup and recovery driven by the permanent shift to hybrid/remote work and the continued proliferation of ransomware, the newly independent CrashPlan has launched a channel-first strategy to bring confident protection to more businesses and more people around the globe. Brooks will leverage his broad history of proven success to establish partnerships with regional and national resellers, managed service providers (MSPs), and managed security service providers (MSSPs) to expand into new markets and pioneer new routes to market—helping to ensure the protection of mutual customers' valuable data from destruction, theft, loss, and ransom. The CrashPlan channel program will focus on simple partner onboarding for rapid time-to-value, with a tiered structure to provide partners with increased benefits based on contribution and performance.
"Everett is the perfect leader to kickstart a strategy that prioritizes our channel partners' success," said Traci LeDuc, Vice President of Sales at CrashPlan. "He brings a proven track record in building and growing channel programs. He knows what works. And he's got the innovative spark to find new ways to bring CrashPlan to market together with our partners, connecting us with new customers, and fueling our growth in this critical market."
Brooks brings more than 25 years of experience in traditional and new path-to-revenue initiatives for cloud-based (SaaS) technologies, IT services, and hardware/systems solutions, with award-winning success in customer and partner engagement, direct account sales and channel optimization. Most recently, Brooks was responsible for the management of Ivanti's North American Expert Solution Provider Partners and National Sales Partners, including SHI, Insight, Connection, and Dell. Brooks also managed in-region Channel Sales Managers, and during his tenure, he significantly increased revenue production and successfully led Ivanti's North American MSP program. Prior to Ivanti, Brooks was a director of distribution accounts at LogMeIn.
About CrashPlan Group
Since its release in 2007, CrashPlan has been the byword for secure, scalable, straightforward data backup. Today, the product protects data for more than 900 enterprise organizations and over 120,000 small-business customers across the globe. CrashPlan customers rest easy with peace of mind that regardless of when, where or how they interact with important data, is secured from whatever calamity may befall their device. For more information or to start a free trial, please visit http://www.crashplan.com.