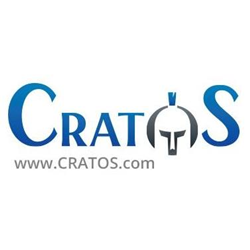 FORT LAUDERDALE, Fla. (PRWEB) September 15, 2020
Cratos Equipment, a leading supplier of high-quality, battery-powered construction equipment, recently introduced its new CMX18 Mini Excavator for indoor projects.
The CMX18 is powered by a 20-kwh lithium battery and has a runtime of up to 12 hours of continuous use. With an overnight charge on a standard 110V electrical outlet, this machine is capable of handling the toughest jobs -- day in and day out.
The CMX18 battery-powered mini excavator is a 100 percent fume-free machine that is ideal for indoor work and projects. The removable rollover protection structure, or ROPS, and expandable undercarriage allow for easier access into tight spaces. In addition, the Cratos CMX18 has a seven-foot dig depth and is one of the most versatile mini excavators available in the market today.
The CMX18 electric mini excavator also has the ability for speed control that results in optimal performance based on the project at hand.
Some of the other benefits that come with the CMX18 battery-powered mini excavator include:

Double speed driving motors
Expandable tracks width
Hydrostatic transmission with orbital motors and planetary drives, along with negative control brakes and priority valves
Proportional servo-controlled machine, meaning the boomswing and the power take off, or P.T.O, are controlled by rollers on the joystick
Heat exchanger for oil cooling
The Cratos CMX18 Mini Excavator offers increased efficiency, productivity and safety for construction projects of all kinds.
To learn more about the CMX18 battery-powered mini excavator, please visit: https://www.cratos.com/our-products/excavators/
About Cratos Equipment
Founded in 2013, Cratos Equipment offers customers an eco-friendly product line of battery-powered construction equipment that is safer, cleaner, and more efficient. With virtually zero fuel costs than diesel-fuel equipment, their electric construction machinery is more cost-effective over time, quieter on the job, and releases no fumes allowing work in occupied spaces. Cratos Equipment makes work more productive. For more information, visit http://www.cratos.com or call (954) 978-3410.