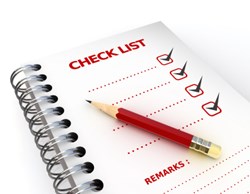 The more money a home seller can get upfront, the greater their chances of selling that installment contract for cash today.
Chicago, IL (PRWEB) October 31, 2013
It has been said that there are over 100 ways that real estate can be bought and sold. In regards to selling property "on contract" or "carrying the financing", DICARO & ASSOCIATES has issued their advice when creating this type of transaction in the hopes of selling that stream of payments, or contract, for cash today.
Nicholas di Caro is the person in charge of buying these types of deals at DICARO & ASSOCIATES. His testimony should speak for itself, he says: "I get calls all of the time from people who sold a home with no money down, they haven't collected any payments, and the payments are spread over 30 years at 5%. We view these types of transactions as glorified rental agreements, not privately held mortgages or installment sales agreements. Unfortunately, this type of financing structure is virtually worthless in today's market."
According to their webpage entitled "How Does It Work?" DICARO & ASSOCIATES recommends the following tips when selling a property on contract:
1. Always get a "down payment." The more money a home seller can get upfront, the greater their chances of selling that installment contract for cash today.
2. Always negotiate a higher interest rate than what banks are charging. If a home buyer can get their own bank financing, don't you think they would do it? Charging a higher interest rate will translate into a higher cash value for that stream of payments today.
3. Don't charge an extremely high rate of interest. Ever hear of usury laws? A good rule of thumb is to never charge more than 6 percentage points above what banks are charging to stay compliant with the Dodd-Frank Wall Street Reform and Consumer Protection Act of 2010, among other laws.
4. Stay away from "balloon payments". A balloon payment is a large payment where the entire loan amount is due before the loan has fully amortized. Note investment companies are not very keen on balloon payments because seller financing, or installment sales agreements, are secondary ways of financing the sale of a property, and the likelihood that the balloon payment will be paid are slim. This translates into a less attractive contract.
5. Always check the borrower's credit. Poor credit means that the contract is worth less in today's dollars. Good credit equals more money in today's dollars. Ask the prospective borrower to get a report and score from Experian, TransUnion, or Equifax. They can get it here for just $1 http://www.freecreditreport.com/
7. Never spread the payments for more than 15 years. A longer term means less money today, and a shorter term means more money today when the real estate installment contract is sold.
8. Finally, document, document, document. Keep good records of every payment made. i.e. bank deposit slips, cancelled checks, or third party loan servicing companies. And, if you close the transaction with a Title Company or an Attorney, it will make your life much easier.
Nicholas di Caro is the Senior Investment Partner for DICARO & ASSOCIATES, LLC. Operating in all 50 states from their Chicago, Illinois location, they invest in performing and non-performing real estate notes from $5,000 to $5,000,000. They are actively buying privately held mortgage notes, deeds of trust, and land contracts secured by single family residences, mobile homes with land, and commercial properties. They have the ability to buy notes that other companies have denied, in addition to providing creative purchase options that are new to the industry. Learn more at http://www.nicholasdicaro.com