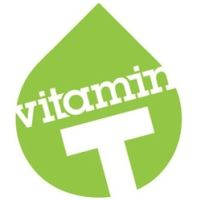 LOS ANGELES (PRWEB) January 03, 2019
Representatives with Los Angeles-based Vitamin T are excited to announce the 2019 Talent Calendar, where artists from across the globe submitted their work for consideration, vying for a final spot in the fourteen pieces to be featured.
The yearly talent calendar, now in its twenty-first year, is highly anticipated among Vitamin T and Aquent customers. Inclusion in the calendar is a matter of prestige for the artists, whose work will also be featured throughout company communication, in addition to the printed version atop customers desktops.
According to Vitamin T President Susie Hall, "We are proud to represent amazing talent with diverse creative skills and even more pleased to share their work with our clients around the globe, who eagerly await our calendar each year. We look forward to another year of building meaningful relationships that last, and our Talent Calendar is one more way to connect our customers through design."
This year's calendar reflects the broad diversity of creative talent represented by Aquent and Vitamin T. From digital drawings to watercolor painting, nature photography to photo-realistic artwork, the diverse mediums represented show the wide-range of skills the talent they represent possess. Artists from this years calendar are from a wide range of locations including Amsterdam; Tokyo; New York City; Paris, London; Austin, TX; Sydney, Australia; and other cities worldwide.
To see the featured works, please visit the Talent Calendar website. Any request to use these images should be submitted to Vitamin T. Use of the art is strictly prohibited without authorization from the artist.
For more information on Vitamin T, visit https://vitamintalent.com/what-we-do and https://vitamintalent.com/blog/
About Vitamin T
Vitamin T is an innovative creative and marketing talent agency for some of the world's biggest and fastest moving brands. We combine technology and best-in-class recruiting practices to understand your unique needs and provide you with cutting-edge creative and digital talent, FAST. And we back up everything we do with a 110% money-back guarantee. We also provide subsidized medical, dental, and vision benefits, as well as a 401(k) plan—not to mention free online training through Aquent Gymnasium. To learn more, please visit: https://vitamintalent.com.
Contact Details:
Tim Donnelly, Media Contact
Phone: 323.475.7372
Email: tdonnelly(at)vitamintalent.com
Address: Vitamin T
5670 Wilshire Blvd #1000
Los Angeles, CA 90036