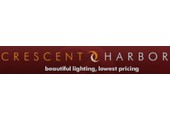 KENNEBUNK, Maine (PRWEB) September 19, 2018
Crescent Harbor Lighting (http://www.crescentharbor.com), a Kennebunk, Maine-based company announced today that it has added art lamps to its online store.
"We're very excited about the addition of these new art lamps to out online store," said Tim Fossett, president and spokesperson for Crescent Harbor Lighting, which is the online arm of The Lighthouse, a family-owned lighting company founded in 1972.
Fossett explained that the picture lights offered by Crescent Harbor Lighting can be found illuminating some of the finest artwork in the world.
"However, the picture lighting solutions that we offer can fit a variety of budgets," Fossett said. "While these picture lights can be found in some of the world's finest museums and art galleries, they also illuminate the artwork of local artists and can be found in homes around the world. Our picture lights are available in direct wire, plug in, and battery operated models."
As to why those in search of art lamps, picture lights, and any kind of lighting fixture should give Crescent Harbor Lighting's online store a try, Fossett stressed that whether individuals are looking for an accent light for their living room, lighting a new addition or an entire home, Crescent Harbor Lighting can offer them fixtures they need.
"From affordable lighting solutions that look like they're high-end to handmade lighting fixtures that look like works of art, Crescent Harbor has the product selection you need to decorate your home just the way you want," Fossett said, before encouraging individuals to compare his company's prices and guaranteed that shoppers will discover that "we are competitive with the big box stores. Crescent Harbor carries many styles that are similar to those you would find in Pottery Barn, Restoration Hardware and Williams Sonoma Home."
For more information, please visit http://blog.crescentharbor.com/ and http://www.crescentharbor.com/aboutus.html
About Crescent Harbor Lighting
Crescent Harbor Lighting is the online arm of The Lighthouse, a family-owned lighting company founded in 1972.
The company specializes in a high-touch customer service approach to retailing lighting fixtures, ceiling fans and other related items.
Contact Details:
Tim Fossett
President
88 York Street
US Route One
Kennebunk, Maine, 04043
Toll Free Phone: 1-888-355-9525
Local Phone: 1-207-985-3535
Fax: 1-207-985-4569
Source: Crescent Harbor Lighting
###