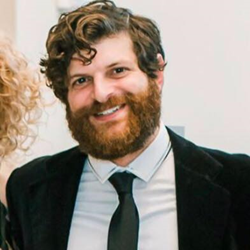 AUSTIN, Texas (PRWEB) January 27, 2021
Local attorney Jason Katims is offering Austin-area residents speeding ticket consultations to determine whether they should fight their case in court.
One of Katims' practice areas is representing clients in traffic violation cases. When it comes to speeding, most Texans simply opt to pay a ticket and move on, not realizing that by doing so, they are pleading guilty and taking a conviction on their driving record. An attorney can fight a ticket for a speeding violation and prevent insurance rates from increasing and points from accumulating, potentially adding up to a suspension or loss of license.
Many people are unaware that they are not obligated to pay the fine for a traffic ticket. An attorney can help fight a ticket in or out of court—and many Texans are surprised that the attorney's fees are less than the fine they might have paid for their ticket.
When potential clients meet with Katims to discuss their cases, he will listen to the circumstances surrounding their situation and give them a detailed explanation of what they can expect should they decide to move forward with having his firm represent them in court, including the process of fighting a ticket and the expenses involved. During these consultations, legal advice is not given, but should a client decide to move forward and hire the firm, work on the case will begin immediately.
The best time to contact an attorney is immediately after a speeding ticket, but the next best time is now.
About Jason A. Katims, PLLC
Jason A. Katims is a member of the State Bar of Texas, the Williamson County Bar Association, the Texas Independent Bar Association, and the Austin Criminal Defense Lawyers Association. He founded the Law Office of Jason A Katims, PLLC in 2018. A Texas native, Katims earned his Doctor of Jurisprudence degree from Washington University in 2015.
The Law Office of Jason A. Katims, PLLC is located at 608 W. 12th Street, Austin TX 78701 and can be reached by phone at 512-900-9769 or online at http://www.jasonkatims.com.