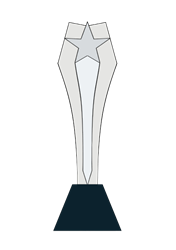 Brands that use quality material to create their pieces can produce timeless collections that never go out of style.
LOS ANGELES (PRWEB) January 22, 2019
A January 14 article on Women's Wear Daily covers the fashion trends seen at the 2019 Critics' Choice Awards. The article says that the most notable styles worn by celebrities were pale hues and all-white looks. Whether it was a "subconscious message of hope" as one stylist speculated, or a minimalist trend inspired by the current obsession with organization guru and Netflix star Marie Kondo, it seems that a simple and subdued look is here to stay this fashion season. Los Angeles-based wholesaler, Fabric Selection Inc. notes that regardless of what the current fashion trends may be, brands that use quality material to create their pieces can produce timeless collections that never go out of style.
Fabric Selection Inc. says that the secret to a collection that consumers will love is attractive, high-quality fabrics. In today's trend towards more simplicity, customers are more likely to purchase clothing when pieces are made from quality, durable fabric that will stand the test of time without going out of style. Designers can also stand out by creating pieces that that can complement each other when worn together. Fabric Selection Inc. notes that, in order for brands and manufacturers to be able to offer quality clothing whatever the trend may be, it is important to have access to a reliable fabric supplier that offers a large variety of fabrics in different colors, textures and prints.
The wholesaler mentions that it provides a wide assortment of materials with competitive pricing at their Los Angeles warehouse and on their e-commerce website. It adds that it understands that designers work on their collections seasons in advance and that they need their materials on time, says Fabric Selection Inc.; that's why the firm says that it keeps its warehouse stocked all year round with materials and prints appropriate for every season of the year. The supplier adds that it creates its prints with an in-house team and owns the rights to the designs, so manufacturers and designers can rest assured knowing their masterpieces won't be beset by copyright issues.
Readers who are interested in learning more about Fabric Selection Inc. can call the wholesaler at (213) 516-7053 or visit its website at http://www.FabricSelection.com. The firm notes that its team of friendly and professional team members is looking forward to providing outstanding expert service to manufacturers and designers from throughout California, across the United States, and all over the world.