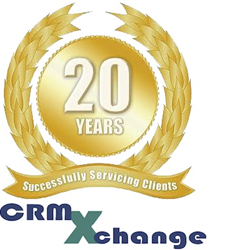 SARASOTA, Fla. (PRWEB) July 30, 2018
CRMXchange, celebrating over 1000 online webcasts and a leading online information resource for customer care/contact center professionals, announces a series of free educational events to address these vital issues. The schedule includes webcasts on topics such as Cloud, Agent Experience, Workforce Forecasting, and Customer Effort.
8/2 Fulfilling the Promise of Agent Empowerment- Sharpen
Most contact centers face epidemic levels of agent attrition due to unhappy agents. At the same time, research shows that agent dissatisfaction is severely curbing a positive customer experience. Given the importance of the agent experience, why are contact center managers still plagued by these issues? In this webcast you will learn key trends, such as AI and IoT, are driving new opportunities for agent empowerment, and how contact centers can take advantage now to improve their agents' experience.
8/7 Improving Capacity Planning - Models are Important- Genesys
During this webcast we discuss the next step after forecasting—the equally important step of using capacity plans as a "what-if" engine. Simulation modeling tells what happens to service and costs as the contact center's operation changes. Optimization modeling tells how to best respond to a new scenario—using the capacity planning levers of hiring, overtime, training plans, and controllable shrinkage. Using these two technologies together, we can answer great questions on how to best manage contact centers.
8/9 Best Practices: How to Deliver an Effortless Customer Experience - CRMXchange Roundtable
Organizations that focus on helping people solve problems quickly and easily are often the most successful at building customer loyalty. Such businesses take proactive steps to identify the correct points in the customer journey that require the highest effort. They also implement self-service solutions that guide customers to paths that make resolution easier and find agents who can most effectively assist customers. This webcast will discuss successful effort reduction best practice.
8/15 Cloud Customer Engagement Platform: Must Have Capabilities- Aspect
This demo will showcase Aspect Via®, the complete customer engagement platform in the cloud. With native interaction management, workforce optimization, IVR and digital self-service, Aspect Via is unique in supplying a complete set of cloud-based customer service capabilities that can be easily integrated into the larger customer-driven enterprise, enable innovation and drive business agility.
Aspect Via is the industry's first true and proven multi-tenant customer engagement platform featuring unified administration, reporting and analytics along with browser-based, persona-driven user experiences for agents, team leads and managers.
About CRMXchange
CRMXchange is the premiere destination for information on customer relationship management solutions, including customer interaction best practices, CRM programs, training, and other valuable industry resources. To view the full schedule of upcoming webcasts for the year and to register for individual sessions, visit http://www.crmxchange.com/call_center_webcasts.asp