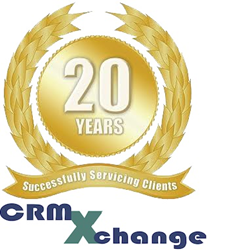 SARASOTA, Fla. (PRWEB) September 04, 2018
CRMXchange, celebrating over 1000 online webcasts and a leading online information resource for customer care/contact center professionals, announces a series of free educational events to address these vital issues. The schedule includes webcasts on topics such as AI, Analytics, Chat, Customer Experience Models, and Workforce Scheduling.
9/6 Humans and AI - The Perfect CX Power Couple- Creative Virtual
Join this webcast for an inside look at bringing together AI and human input to provide quality self-service options, improve live chat and contact center performance, and increase customer satisfaction scores.
9/11 Contact Center What-if Analyses- Genesys
Companies continuously contemplate 'what-ifs'. When organizations have a great planning process which allows them to forecast accurately, develop requirements, automatically create hiring and capacity plans…. what is the best way to make the 'most' of these forecasts? By performing great what-if analyses! Join us as we discuss what-ifs, how to solve them, and more.
9/13 Roundtable Tech Tank: Analytics: Speech, Text, and AI- CallMiner, Genesys, NICE
Keeping customers happy requires a business to learn as much about them as possible in order to accurately anticipate their needs. Gain insight on the capabilities of quality, speech, text, AI and interaction analytics, which offer a variety of updated applications to more accurately measure, track and improve the quality of contact center interactions. Join this roundtable to view the most advanced applications of analytics.
Two-Part Webcast Series: Digital Era - Challenges and Opportunities- VHT
9/25 The CX Maturity Model- VHT
During part one, VHT will walk through a CX Maturity Model focused on the voice and digital elements. This will give organizations an understanding of where they currently are, where they should be going, and the next steps to take in order to fully integrate into the digital era.
10/9 Bringing it all Together - The Powerful CX Experience
In this webcast, VHT will have a brief recap of the voice and digital phases of the CX Maturity Model. They will continue by discussing: How to bring together the entire CX Maturity Model; Where to go from here - a step-by-step approach to the Maturity Model; What a powerful and relevant customer experience looks like regardless of channel.
About CRMXchange
CRMXchange is the premiere destination for information on customer relationship management solutions, including customer interaction best practices, CRM programs, training, and other valuable industry resources. To view the full schedule of upcoming webcasts for the year and to register for individual sessions, visit http://www.crmxchange.com/call_center_webcasts.asp