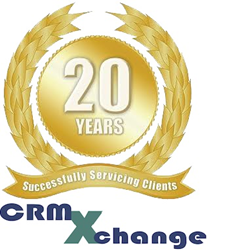 "For over 20 years, CRMXchange has provided information and shared best practices for the customer service industry," noted Sheri Greenhaus, Managing Partner, CRMXchange
SARASOTA, Fla. (PRWEB) October 26, 2018
In an increasingly crowded and competitive CX/contact center business environment, it is critical for suppliers to take advantage of every possible opportunity to gain exposure for their products and services. And it is equally vital for end users in every vertical to be aware of solutions that enhance their ability to improve the customer experience while operating more cost-effectively. As the leading online information resource in this complex space, CRMXchange recognizes its responsibility to serve the symbiotic needs of both these communities.
CRMXchange is offering a complimentary Vendor Directory listing to all industry suppliers. The comprehensive profile, which had previously been available on a fee-paid basis, includes a logo, 100-word company description, contact information, and number of employees. In addition, vendors can post a 100-word description, select from a menu of product features to be highlighted and choose their categories.
The 138,000 CX/contact center professionals who visit the site each month can access the enhanced information at a click by selecting the Vendor Directory tab on the top right side of the CRMXchange home page. Potential buyers can then choose to explore the categories most appropriate to their business priorities, providing an easy avenue to compare the software and service offerings of a variety of different companies.
"The world is moving too fast for busy contact center managers and executives to have to poke around through a plethora of websites to find what they need," said Sheri Greenhaus, managing partner of CRMXchange. "And it's not always possible for sales staff and channel partners to locate every possible business opportunity on the horizon."
"For over 20 years, CRMXchange has provided information and shared best practices for the customer service industry," noted Greenhaus. "By broadening the availability of knowledge and awareness about everything that is out there we can expedite the process of businesses making the necessary improvements to better meet the growing expectations of their customers."
Detailed instructions for posting a complimentary Vendor Directory Listings are available by calling 941-702-8389. The process of setting up and posting a listing is a simple one that should take no more than 20 minutes, CRMXchange will also be available to provide assistance if needed.