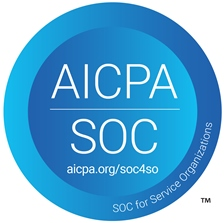 Maintaining our SOC2 Type 2 reflects our continued commitment to our customers' security and privacy.
MINNEAPOLIS (PRWEB) February 09, 2021
Crossfuze, a Managed Service Provider (MSP), ServiceNow Elite Partner, and Microsoft Gold Partner, has successfully completed the Service Organization Control (SOC) 2 Type 2 audit, a report capturing how a company safeguards customer data and how well those controls are operating.
The audit, conducted by WipFli, a leading Minneapolis based CPA firm, affirms that Crossfuze's information security practices, policies, procedures and operations meet the SOC 2 standards for security, availability and confidentiality.
As companies rely upon a multitude of outside vendors to perform activities that are core to their business operations and strategy, there is a need for more trust and transparency into service providers' operations, processes and security controls. In achieving this internationally recognized standard, Crossfuze is highlighting its operational excellence and ability to meet the highest security standards.
The independent audit of security controls and operations is crucial for customers and partners to evaluate providers on the increasing requirements of vendor governance and compliance programs.
"Maintaining our SOC2 Type 2 reflects our continued commitment to our customers' security and privacy," said Dan Rosedahl, VP of Connected Solutions and CISO for Crossfuze. "As Crossfuze continues to provide services that intersect digital workflow, end-user IT support and cloud transformation consulting, our customers should feel confident that we have implemented and maintain the highest level of security and compliance."
A copy of the most recent Crossfuze SOC 2 audit document is available to clients and prospective clients on-demand under a non-disclosure agreement. For more information on Crossfuze, visit http://www.crossfuze.com.
About Service Organization and Controls
Service Organization and Controls (SOC) are assurance reports, which provide an industry-wide acknowledgment that a company adheres to trust service principles. These principles and controls are set by the American Institute of Certified Public Accountants (AICPA). SOC reports deliver valuable information for clients and partners enabling them to assess the quality of security provided by their service providers.
About Crossfuze
Crossfuze is a global professional services partner with over 20 years of experience delivering superior and long-lasting business outcomes for their clients through innovative workflow design and technology that accelerates clients' ability to continuously improve and adapt to change. They are an award-winning Managed Services provider, Microsoft Gold Partner, and ServiceNow Elite Partner with expertise across the entire ServiceNow platform.