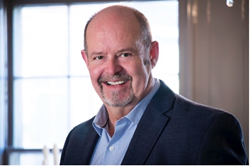 "We're excited to welcome Randall to our team," said Crosswind CEO Thomas Graham. "His creativity and experience will bring additional value to our clients and help us find new and innovative ways to tell their stories and build their brands."
AUSTIN, Texas (PRWEB) January 26, 2023
Crosswind Media and Public Relations, a leading communications firm based in Austin, Texas, announced the hiring of Randall Whalin to serve in senior leadership as Vice President of Creative Services. Randall will provide oversight to the company's overall creative direction in serving the agency's clients.
Whalin previously served as a Concierge Marketing Consultant for Gray TV, an Atlanta-based media company. During his time with Gray, he provided extensive marketing and creative consultation to clients across multiple industry segments.
"We're excited to welcome Randall to our team," said Crosswind CEO Thomas Graham. "His creativity and experience will bring additional value to our clients and help us find new and innovative ways to tell their stories and build their brands."
A Texas native, Whalin has served as Chief Marketing Officer in collaboration and service to iconic national brands such as Walmart, Mack/Volvo Trucks, National Football League, and Major League Baseball.
Crosswind Media & Public Relations is a leading regional communications marketing firm with recognized national and international Fortune 500 experience and seasoned talent, connecting, informing, and creating inspiring work. Crosswind serves clients across energy, biosciences, technology, financial services, and government public affairs. It is ranked as a top agency in Texas for healthcare clients, according to the prestigious J.R. O'Dwyer Company's annual survey of U.S. PR firms. Crosswind led the communications effort behind a $286 million federal vaccine capabilities facility for Texas A&M, the largest federal healthcare grant in the state's history, and supported the FujiFilm Diosynth expansion in Texas. Clients include Kaiser Permanente, Houston Methodist, MIT Hacking Medicine, Texas A&M University, Salvation Army, Nueces County Hospital District, and CHI St. Joseph's Health Systems.