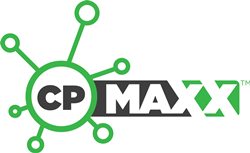 "Launching this review tool right now is important since COVID-19 has introduced so many changes in our industry," said Michelle Fee, CEO and Founder of Cruise Planners.
CORAL SPRINGS, Fla. (PRWEB) February 18, 2021
Recently, Cruise Planners, an American Express Travel Representative, launched a new vendor rating system within CP Partner Hub, an area within its proprietary CRM and booking system, CP Maxx. This new feature allows Cruise Planners travel advisors to share their personal reviews, client feedback and other ratings about travel suppliers in a shareable database.
"One of the most distinctive aspects of Cruise Planners is our vast network of travel advisors and their collective experiences," said Cruise Planners CEO and Founder, Michelle Fee. "At Cruise Planners you are in business for yourself but not by yourself and our community of shared information creates an on-demand and robust resource for tips, tricks and insider information and even updated COVID-19 policies."
Cruise Planners advisors were already sharing information in various forms such as through social media, group discussions, etc. and now the company has provided a primary source for all this valuable information in one place. The database allows Cruise Planners advisors to sort and filter as needed as well as offer their own detailed review.
"Having vendor reviews from our vast network of advisors all in one place on CP Maxx will help me get information much faster," said Cayce Callaway, Cruise Planners franchise owner. "The added insights from other travel professionals will help me make informed decisions for my clients – that's a big win in my book!"
The highest ranking is five stars, and a vendor can be rated on the following categories for consumer experiences: overall experience, service, entertainment, dining/food quality and family friendly atmosphere and the following experiences for advisor experiences: overall experience, call center experience, sales and marketing support, online booking experience, cancellation or rebooking experience. What makes this different from other popular consumer review sites is that these reviews are submitted by their fellow travel advisors and the travel advisors can rate vendors from both the perspective of working with the travel supplier and sharing their clients' feedback and experience.
"For busy travel advisors, knowing how easy a vendor is to work with is as important as trusting your client will be taken care of during their vacation," Fee said. "It also will be extremely helpful to new advisors in the industry who don't have the depth of experience with many suppliers. This system will give them the information they need to feel confident about presenting a supplier as vacation option to their valuable clients."
For example, after a client has an exceptional experience on a vacation, agents can share that review with others in the Cruise Planners network. Like all of Cruise Planners technology, this new portal can be accessed on mobile phone, desktop and tablet, part of the CP Partner Hub, making it versatile and accessible anywhere there is an internet connection.
"Launching this review tool right now is important since COVID-19 has introduced so many changes in our industry such as property re-openings, changes to products or services and the amenities our partners offer. We recognized how rapidly changing policies were impacting our travel advisors and we wanted to come up with a way for them to keep up with it all," Fee said. "Using "crowd-sourcing" helps our agents break through the clutter to find the perfect supplier for their client's vacation."
About Cruise Planners
Cruise Planners, the nation's largest home-based travel advisor franchise network and an American Express Travel Representative, has more than 2,500 franchise owners who independently book vacations and travel experiences for their clients. Headquartered in Coral Springs, Fla. since 1994, Cruise Planners provides its travel advisors with access to award-winning, innovative marketing; cutting-edge mobile technology; dynamic, hands-on training; lead-generating tools, as well as professional coaching and development. Cruise Planners has achieved top producer status with every major cruise line, many land vendors and maintains a philanthropic drive earning an International Franchise Association FranTech award for innovation and Magellan Awards from Travel Weekly. Those interested can find a travel advisor and start planning a getaway or become a Cruise Planners franchisee.