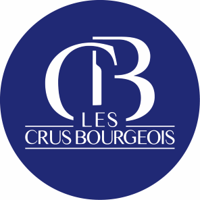 NEW YORK (PRWEB) February 21, 2020
The Crus Bourgeois du Médoc (http://www.crubourgeois.com), one of the oldest and most prestigious classifications in Bordeaux, published their new, highly anticipated three tier 2020 Crus Bourgeois du Médoc Classification on February 20, 2020.
On this date, a page was turned for the Crus Bourgeois du Médoc and their annual quality assessment procedure. The new classification will now be awarded for five years and consist of three categories: Cru Bourgeois, Cru Bourgeois Superieur and Cru Bourgeois Exceptionnel. A clear, impartial, objective classification which will enable consumers to buy Crus Bourgeois with complete confidence.
A Hierarchical, Five-year Classification
The first classification will be featured on the labels of the selected Chateaux for the 2018, 2019, 2020, 2021 and 2022 vintages. The classification also introduces a hierarchical structure with three levels: Cru Bourgeois, Cru Bourgeois Superieur and Cru Bourgeois Exceptionnel. The Cru Bourgeois family will now be evaluated every 5 years.
249 Châteaux ranked:

179 Crus Bourgeois
56 Crus Bourgeois Superieurs
14 Crus Bourgeois Exceptionnels
The New Classification: An Approach That Rewards Properties and Reassures Consumers
Almost 10 years of preparation and consultation were necessary to obtain consent from the public authorities for the creation of this new classification, which recognizes the quality of winegrowers work and gives them a longer-term view of their property's wine, thereby facilitating projects and investments. For consumers, the classification is a guarantee of quality that enables them to choose a Cru Bourgeois in complete confidence.
An Objective, Impartial Classification
Based on a schedule of requirements and a rigorous verification procedure, the entire classification process is overseen by an independent verification body to ensure a fair and honest ranking. This body ensures impartiality at all stages.
Wine Quality & Additional Criteria
Blind tasting of five vintages is the first criteria on which properties applying for classification are judged, with different requirements for each level. The higher categories of "Cru Bourgeois Superieur" and "Cru Bourgeois Exceptionnel" are assessed on two main additional sets of criteria: the technical management of the vineyard and the marketing and promotion of the property.
Recognition of Environmentally Friendly Winegrowing Practices
The classification also includes environmental criteria: depending on the classification level, properties must have or be in the process of obtaining level 2 High Environmental Value certification.
About the Crus Bourgeois du Médoc
The Crus Bourgeois du Médoc (http://www.crus-bourgeois.com) form the largest family of Bordeaux crus from some of the most prestigious appellations of the Left Bank. This family brings together vineyards with widely differing profiles and terroirs that satisfy a drastic set of requirements. Thanks to its yearly blind selection process, the Crus Bourgeois du Médoc guarantee consumers a standard of quality for every bottle that proudly bears the "Cru Bourgeois" label.