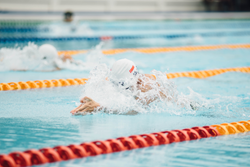 We look forward as state, county and city health departments adopt these best practices.
Boulder, Colo. (PRWEB) May 22, 2017
The Centers for Disease Control and Prevention (CDC) released new statistics on the dangers of parasites and swimming pool safety in the United States. Recent independent studies confirm that Clear Comfort's advanced oxidation sanitation systems are proven effective against the parasites highlighted by the CDC.
With its breakthrough technology, Clear Comfort delivers safer, healthier swimming while addressing public safety concerns that are growing at an ever increasing rate. According to the CDC, reports of parasitic infection outbreaks linked to swimming pools and recreational water doubled from 2014 to 2016.
Clear Comfort's commercial pool sanitation system uses a hydroxyl-based advanced oxidation process that helps public and private swimming pools destroy dangerous water-borne parasites. An independent study from the University of Colorado found that Clear Comfort's advanced oxidation sanitation achieved more than 99.99 percent reduction of Cryptosporidium treated by the system.
In addition to reducing the risk of parasite outbreaks, the Clear Comfort system has demonstrated decreased chlorine consumption by 30 to 50 percent in aquatics facilities, such as the SwimMAC Training Center in North Carolina, YMCAs, Jewish Community Centers and municipal pools.
Reducing chemical use with superior disinfection helps eliminate toxic disinfection byproducts, improves water and air quality and lowers risk of swimmers of contracting potentially life-threatening water-borne illnesses.
Competitive swimmers are at high risk for respiratory issues because of consistent exposure to DBPs. DBPs form when chlorine interacts with organic matter in the pool and are proven to cause eye irritation, allergies, asthma, Lifeguard Lung and other health issues.
"Clear Comfort focuses on making swimming a healthy and happy experience," says Clear Comfort CEO and founder Steve Berens. "We're glad to see the CDC continues its focus on making a favorite pastime safer and healthier for swimmers and pool professionals. We look forward as state, county and city health departments adopt these best practices."
The Clear Comfort system has improved management of public pools, while reducing costs and energy consumption. Clear Comfort has provided healthy, cost-effective benefits to facilities like the University of Arizona, luxury athletic clubs, swim schools, professional sports teams, recreation centers and hotels throughout the United States.
For information about reports on Clear Comfort, visit clearcomfort.com/studies.
###
About Clear Comfort
Clear Comfort manufactures and sells hydroxyl-based, advanced oxidation systems for pools and spas. Clear Comfort's commercial systems enable customers to reduce their chlorine use by 30 to 50 percent, while the residential product provides complete, non-chlorine water treatment. With headquarters and manufacturing in Colorado, Clear Comfort's "Made in the USA" product is a truly sustainable offering for customers. For more information about Clear Comfort, visit http://www.clearcomfort.com.