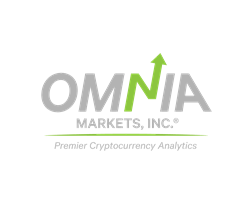 "We're excited to move our platform forward with one of the most important steps in our plan—our STO," Mitesh Shah, founder and CEO of Omnia. "We're looking forward to the many new relationships we are likely to make with such a solid token offering."
NEW YORK (PRWEB) November 05, 2019
Omnia Markets, Inc., a one-stop platform gearing up to provide cryptocurrency-based data, proprietary and non-proprietary analytics, comprehensive and reliable industry market information and trends all backed by their Artificial Intelligence (A.I.) system, announced today the launch of its Security Token Offering (STO), in compliance with the applicable SEC regulations. The initial phase is limited to US $5 million and is limited to U.S. Accredited and Non-US investors. Further details on additional phases, 5-year business plan, and offering documents are available at the company's website, omniamarketsinc.com.
The company's OM Analytics token NEWZ is based on the Ethereum Blockchain, allowing for a widely distributed standard and use with many already existing wallets that accept ERC20 tokens.
"We're excited to move our platform forward with one of the most important steps in our plan—our STO," Mitesh Shah, founder and CEO of Omnia. "We're looking forward to the many new relationships we are likely to make with such a solid token offering."
Omnia Markets, Inc. is a cryptocurrency analytics platform based on blockchain technology collecting, aggregating and filtering information regarding crypto-companies and their coins. Creating the first database of cryptocurrencies available in the global market, Omnia Markets is solving the concerns investors and consumers face by enabling them to effortlessly research crypto-companies and their coins. Omnia provides the highest standards and proprietary analytical tools for investors and consumers to use when evaluating various cryptocurrencies.
Consumers will gain insights into the cryptocurrency industry, information, and trends to better understand the ever-growing market. Omnia Markets' proprietary analytics will include a unique tool set that is based on its Artificial Intelligence and Machine Learning algorithms that will provide unique perspectives to users.
Omnia Markets will offer multiple levels for their memberships, basic and premium tier level services within the platform to better suit each user including a top-tier, customized membership for high net worth investors and institutions that require a dedicated, in-house team for their needs with regard to the platform, such as running unique and specific reports
For more information about Omnia, please visit https://www.omniamarketsinc.com/.
###