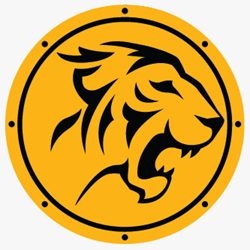 Blockchain is a very interesting technology that will have some very profound applications for society over the years to come. Kenneth C. Griffin
AL-KHOBAR, Saudi Arabia (PRWEB) March 02, 2020
Cryptolydian covers full range of quality news stories, reports and other unique insights on the crypto industry in English and Arabic.
After months of development, Cryptolydian is proud to announce the launch of its new website, Cryptolydian.com, an independent digital media platform.
Established late 2019, the website aims to simply present and easily explain state-of-art news and trends about Bitcoin, cryptocurrencies and blockchain technology around the world.
Commenting on the successful launch, Yazan Eltal, Co-Founder, CEO said:
"I'm thrilled about the launch of this nascent yet comprehensive website that targets providing a full-fledged coverage of recent topics on blockchain technology, crypto and digital currencies and latest fintech drifts."
Since inception, Cryptolydian is targeting to reach millions of cryptocurrency enthusiasts around the globe through its website, social media and newsletters. In addition, Cryptolydian seeks to become one of the most trusted names in the blockchain world.
Cryptolydian covers a full range of quality news stories, reports and other unique insights on the crypto community in English as well as in Arabic since most available Arabic data about blockchain technology and crypto projects lacks content and sometimes accuracy.
Our professional team publishes up-to-date news stories and reports about cryptocurrencies and blockchain technology. We seek to secure a leading position in the Arab region and worldwide through fulfilling the needs of our respective readers.
Our team works every day to raise our readers' awareness of the opportunities that are available in the cryptocurrency world today.
Cryptolydian delivers unbiased media content, including day-to-day news, and educational content, attempting to spread awareness of such igniting global revolutions.
Moreover, Cryptolydian Arabic seeks to convey these ideas to its readers in the Middle East, with the aim of enhancing efforts exerted by Arab leaders seeking to cope with recent technological trends.
Eltal added: "Our team understands the needs of our readers who are looking for reliable information to help them get involved in the crypto community. We are proud of having the best minds in the crypto industry as they exert each effort to provide quality content to our respective readers."
Most importantly, Cryptolydian takes into consideration that the blockchain industry is flourishing and having huge potentials, which motivates it to provide a deep insight into the functionality of this topnotch technology through its most reliable team.