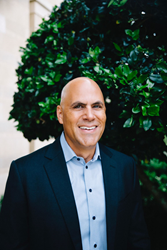 I have tremendous regard for our history at CSI, as well as our plans for the future.
JACKSONVILLE, Fla. (PRWEB) April 14, 2021
Leading National Staffing Firm, CSI Companies, proudly announces the promotion of Chris Flakus from Chief Operating Officer to Chief Executive Officer. Chris will continue to serve as a Director on the CSI Companies Board. Chris brings over 25 years of staffing industry experience to the CEO role, sharing 18 of those years with CSI.
"It is my desire to formally communicate my retirement, and announce my successor, Chris Flakus, as the incoming CEO of CSI Companies," said Rafe Sanson, former CEO of CSI Companies. "Chris has served as the Chief of Operations of CSI Companies for the last 8 years with oversight of the company's strategic operations. CSI is fortunate to have an established leader in Chris, who is well equipped to transition into the CEO role so seamlessly. There is no one better suited to drive CSI's strategic vision forward than Chris Flakus."
Under Chris' leadership, CSI has obtained double-digit growth year-over-year. Chris has successfully started up two new divisions and directed CSI's expansion into the western United States, opening offices in Austin, Denver, Salt Lake City, and Phoenix.
In 2010, together with Rafe Sanson, they helped facilitate the acquisition of CSI by Japanese recruiting firm RGF Staffing (formerly Recruit Staffing), a part of Recruit Holdings Co., Ltd. Chris was named Chief Operating Officer in 2013 and drove the company's explosive sales growth over his 8 years in the role. With a focus on building corporate culture, Chris has increased productivity and improved employee retention rates. Recently, he directed and executed the relocation of CSI Companies' national headquarters to a new state-of-the-art building in Jacksonville, Florida.
As CEO, Chris will continue to deliver a strategic vision for CSI Companies by focusing on national expansion, optimizing operational performance, and building company culture and values. "It is with great confidence and respect that I accept this opportunity," said Chris Flakus. "With CSI's continuous growth and evolution, we're set on positively impacting more clients and candidates than we ever have. I have tremendous regard for our history at CSI, as well as our plans for the future."
About CSI Companies
Headquartered in Jacksonville, Florida, CSI Companies provides national staffing solutions by placing top talent in technology, financial, accounting, healthcare, and other professional industries across the country. In 2010, CSI Companies became a part of Recruit Global Staffing, active in Asia, Europe, North America and Oceania. Recruit Global Staffing is a leading global HR service provider, part of Recruit Holdings Co., Ltd. To learn more about CSI Companies, please visit csicompanies.com.