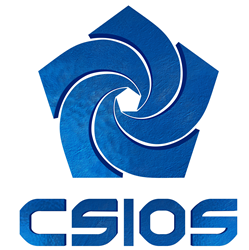 "CSIOS' Cyberspace Operations Division is simply one of a kind. The Division is not only appraised to operate under CMMI-DEV V2.0 and CMMI-SVC V2.0 Maturity Level 3 ratings, its cyberspace operations and cybersecurity services are also certified under quadruple ISO® standards." Mr. Cesar Pie
ROCKVILLE, Md. (PRWEB) February 21, 2020
CSIOS Corporation announced today its Cyberspace Operations Division was recognized with three Gold 2020 Cybersecurity Excellence Awards® in categories that include: Defensive Cyberspace Operations Team of the Year, Defensive Cyberspace Operations Service Provider, and Continuous Improvement and Optimization.
The Cybersecurity Excellence Awards® is an annual competition honoring individuals and companies that demonstrate excellence, innovation and leadership in cybersecurity. The finalists and winners are selected based on the strength of their nomination as well as the popular vote by members of the cybersecurity community.
"The nominations submitted for the 2020 Cybersecurity Excellence Awards® were numerous and compelling. The competition was intense and judged by a highly selective board. Those recognized as finalists and winners should be immensely proud of their accomplishment," said Cesar Pie, President and CEO of CSIOS Corporation.
Mr. Pie added, "CSIOS' Cyberspace Operations Division is simply one of a kind. The Division is not only appraised to operate under CMMI-DEV V2.0 and CMMI-SVC V2.0 Maturity Level 3 ratings, its cyberspace operations and cybersecurity services are also certified under quadruple ISO® standards."
Details about the Cybersecurity Excellence Awards® and the list of 2020 finalist and winners are available at https://cybersecurity-excellence-awards.com/2020-cybersecurity-excellence-awards.