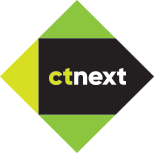 HARTFORD, Conn. (PRWEB) July 23, 2020
The Governor's Innovation Fellowship (GIF), administered by StamfordNext and supported by CTNext, today announced the first cohort of fellows for the program scheduled to kick off in August.
In February, Governor Ned Lamont announced the launch of a state-backed initiative to retain Connecticut's greatest talent and place the most promising college graduates in some of the top companies in the state. This year, the GIF program will be based in Stamford, with plans to expand across the state in the future.
Despite the obvious challenges surrounding the national pandemic, GIF remains steadfast in its plans to launch this August. This year's cohort includes 18 exemplary college graduates, who were placed in positions in Stamford. As fellows, they will have the opportunity to foster a strong network of professionals, while participating in workshops, seminars and social events throughout the year.
These 18 individuals were named to the inaugural class of fellows for the Governor's Innovation Fellowship:

Christopher Connolly, Fairfield University
Adrian Cruz, University of Connecticut
Evan Duval, University of Connecticut
Jacob Gannon, University of Connecticut
Joseph Gauthier, University of Connecticut
Eunes Harun, Wesleyan University
Faizan Khan, Holberton School
Shawn Luciani, Yale University
Charlie McGovern, Union College
Julia Medina, Eastern Connecticut State University
Madison Miles, Cornell University
Jack Moore, University of Connecticut
Tasaya Northover, University of Connecticut
John Oman, The Catholic University of America
Meghan Palumbo, University of Connecticut
Matthew Sabourin, Sacred Heart University
Franklin Valdez, University of Connecticut
Dana Wachsmuth, University of Connecticut
Graduates will be working for Stamford-based companies, including:

Curacity
Ellington Management Group
encaptiv
Ernst & Young
Fletcher Knight
Freepoint Commodities
Henkel
IronYun
ISG
McKinsey & Company
Noble Savages
Sema4
Synchrony Financial
Trebel Music
Tru Optik
Vouchr
"This program comes at a time when our young professionals could really use assistance with creating a sense of community and growing a network," said Governor Ned Lamont. "Congratulations to this extremely talented cohort of graduates. We look forward to hearing about your future successes."
"With the lessons we learn from this Stamford pilot, we hope to be able to expand the Governor's Innovation Fellowship across the state in the next two years," said Glendowlyn Thames, CTNext's executive director. "Keeping more of our brightest college graduates here in Connecticut will yield tremendous economic rewards for the state in years to come."
"We reviewed nearly 200 applications for the inaugural cohort for the Governor's Innovation Fellowship," said Wesley Bemus, executive director of StamfordNext. "We considered whether we should hit pause on the program due to the pandemic, but what we know is that now more than ever, college graduates need to feel a sense of community during this unprecedented time. These young professionals will have an opportunity to grow their networks and experience what Stamford has to offer. While the program will likely start as a virtual one, we are hopeful that someday soon, this program will transform into in-person networking and social events. For now, we will help these college graduates start off their careers on the right foot, with a soft landing and a path forward."
About Governor's Innovation Fellowship
GIF offers ambitious, high-achieving recent graduates the opportunity to work at top innovative companies in Stamford, Connecticut. Launched in 2019, the program helps young professionals develop their careers while working together as a community of fellows, growing professionally and personally to create a cohort of talent, camaraderie and growth in Connecticut. To learn more, visit http://www.ctgif.com.
About CTNext
CTNext is Connecticut's go-to resource for entrepreneurial support. The goal of the program is to build a more robust community of entrepreneurs and to accelerate startup growth by providing access to talent, space, industry expertise, services, skill development and capital to foster innovation and create jobs for people in Connecticut. To learn more, visit http://www.ctnext.com.