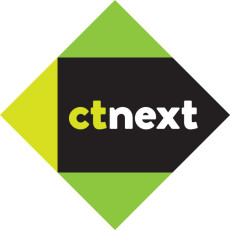 ROCKY HILL, Conn. (PRWEB) January 07, 2019
CTNext announced today that three Innovation Places regions – Hartford, New Haven and New London – were among 50 communities across the country selected to be part of the National League of Cities to participate in the City Innovation Ecosystem Program, a new $100 million program supporting cities that have made commitments to local entrepreneurship, STEM (science, technology, engineering and math) education or innovation. The announcement was made at NLC's annual City Summit in November in Los Angeles in front of 3,800 mayors, council members and other delegates from all 50 states. The program will provide resources needed to create and nurture startups and train a new generation of science and engineering talent.
Innovation Places is a CTNext-run program created to enable communities across the state to become top-tier destinations and magnets for talent and high-growth companies.
"The selection of three of our IP communities by the NLC is a testament to the work already being done in these regions and a validation of a paradigm shift that is putting Connecticut on the map as a leader for innovation-based economic development," said Glendowlyn Thames, Executive Director of CTNext. "STEM training and education in the computer sciences is a critical requirement for developing centers of innovation. The support and national recognition from the NLC enhances Connecticut's ability to attract talent and additional investment from around the country."
NLC is dedicated to helping city leaders build better communities and serves as a resource for 19,000 cities, towns and villages representing more than 218 million Americans. Along with other funding recipients, which range from major metropolitan areas to rural and college towns, the three Connecticut regions are set to announce a range of new programs and partnerships to further support young businesses, promote STEM education and training, and amplify the efforts already under way.
For more information about the NLC and the nature of the partnerships and programs supported by the City Innovation Ecosystem Program, please visit https://www.nlc.org.
About CTNext
CTNext is Connecticut's go-to resource for entrepreneurial support. The goal of the program is to build a more robust community of entrepreneurs and to accelerate startup growth by providing access to talent, space, industry expertise, services, skill development and capital to foster innovation and create jobs for people in Connecticut. CTNext launched in 2012 and has more than 2,200 members in its network. To learn more, visit http://www.ctnext.com.