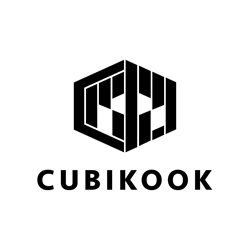 ATLANTA (PRWEB) May 31, 2020
Cubikook aims to make the life of ordinary people easier by offering them the opportunity to purchase high-quality, simple but practical tools that are needed in a modern kitchen. They are continuously scouting the market and see what the customers need in order to bring them the best products at affordable prices.
The brand's newly launched Chef's Sharpener CS-T01 is a manual knife sharpener that comes with diamond dust rods for burr removal, tungsten blades for edge regeneration, and ceramic rods for fine honing. It realigns, sharpens, and polishes the blades, making them safer and more efficient for cutting purposes.
The CS-T01 sharpening tool is built using high-quality materials that make it extremely durable. The solid ABS body, which is densely weighted and provides resistance against heat and impact, is combined with a stainless-steel cover that is resistant against heat, scratches, and grease.
It is a handheld knife sharpener that provides substance and reliability. Every single detail in this knife sharpener fits together nicely, leaving no gap for dust or food particles to get in between. It also comes with a slip-resistant base for extra safety and efficiency.
Cubikook's kitchen knife sharpener is a compact but mighty knife sharpener that eliminates the need for several stones and honing rods in the kitchen and is saving space in the cupboard. This 3-stage sharpening device with a solid and stylish construction will bring the dull knives back to life within seconds, saving customers' time and effort for more important tasks in the kitchen.
The Chef's Sharpener is a fast and effective kitchen tool. It's straightforward and easy to use, even for first-timers. It can fix damaged blades and restore knives to the best sharpness possible after only a few pull-throughs, starting from the coarse over to the fine slot.
The CS-T01 is a kitchen tool with versatile applications. Customers can use it to sharpen different types of knives such as chef's knives, santoku, utility knives, fruit knives, cleavers, and non-serrated pocket and hunting knives. It has a stylish look and it comes with an ergonomic handle that's warm and comfy to grip.
While most knife sharpeners are designed to be stored in a drawer, this one can be hung on a wall or a rack to be quickly retrieved whenever it's needed. With black, chrome, and red details and contemporary materials, this gorgeous knife sharpener strikes a modern impression as it stays on the countertop of a modern kitchen.
Cubikook is committed to offering only the best products and for this reason they are offering a lifetime warranty and hassle-free refund to those customers who are not completely satisfied by the quality of this kitchen knife sharpener.
MEDIA CONTACT:
Address: 3986 Spalding, Atlanta, GA 30350
Website: https://cubikooks.com/
Person of contact: Katy Ng
e-Mail: contact@cubikooks.com
Phone +16199290813