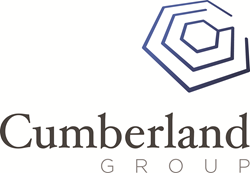 ATLANTA (PRWEB) September 12, 2018
Atlanta-based Cumberland Group announced today it has been named one of Atlanta's Best Places to Work by the Atlanta Business Chronicle in its 15th annual competition that assesses the most hospitable professional environments for employees in the metro area. The distinction marks the second workplace honor for the IT consultancy, which in March was named a top 5 business in the Atlanta Journal-Constitution's 2018 Top Workplaces report.
Honored at a Sept. 6 ceremony hosted by the Chronicle and sponsors, Cumberland Group ranked third of 20 finalists in the medium category, which acknowledges companies with 50-99 employees. Launched in 2014, Cumberland Group will celebrate its fourth anniversary in October.
"Cultivating a workplace that's professionally empowering and enjoyable has been a priority from the beginning," said president and co-founder Ken Snuggs. "Happy, satisfied employees share their enthusiasm in numerous ways that benefit clients, bringing that positive energy to conversations and challenges that help turn good ideas into great solutions."
The distinction is the result of a monthslong evaluation led by the Atlanta Business Chronicle and its partner in the endeavor, Omaha, Neb.-based Quantum Workplace. The Chronicle first asked readers for nominations via its website, then Quantum surveyed employees based on topics such as overall work satisfaction, growth opportunities, level of engagement, and training.
About Cumberland Group
Based in Atlanta, Ga., Cumberland Group is the advisory and services firm companies turn to when their technology can't keep up with today's demands. We sit at the intersection of management consulting firms, technology manufacturers, VARS, and system integrators—a vantage that provides a broad perspective as we guide organizations making critical decisions for immediate improvement and long-term business goals. Our advice is tailored to our clients' goals; our integration, customized to their needs; and our solutions are developed specifically for their challenges. From strategic planning to precision execution, we do whatever it takes to help them prepare for whatever's next. Our combination of fresh perspective, deep resources, and turn-on-a-dime flexibility is why leading companies partner with Cumberland Group for their most challenging IT initiatives.
For more information, visit http://www.cumberlandgroupIT.com, and follow us on Twitter @cumberlandGRP.