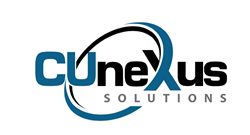 Santa Rosa, California (PRWEB) May 23, 2017
CUneXus Solutions, a leader in omni-channel, application-free lending technology, announced the successful integration of its comprehensive pre-screened lending platform, cplXpress, with MeridianLink's popular LoansPQ loan origination system (LOS).
The combined LoansPQ-cplXpress solution allows lenders to proactively push pre-approved and instantly-actionable loan offers to their account holders' computers and smartphones based on advanced data analysis and automation—completely eliminating the need for a traditional loan application. Together, cplXpress and LoansPQ offer a true "click-to-activate" digital lending experience, giving customers the buying power and instant access they need where and when they need it—at a car dealership, appliance store, or home improvement store, for example. While the CUneXus front-end provides borrowers the ultimate in ease and accessibility, the LoansPQ integration provides the lender unrivaled back-office efficiency, seamlessly expediting loan requests through fulfillment and funding.
Several of the nation's largest credit unions are using the combined platforms to provide members instant online and mobile borrowing—New England-based DCU, California's Golden 1 Credit Union, New York's Cap Com Federal Credit Union, Alabama's Redstone Federal Credit Union, and Arizona Federal Credit Union have all chosen to implement the new integrated LoansPQ-cplXpress solution. DCU reports the 1-click online and mobile lending solution boosted loan volume 110 percent in 90 days.
CUneXus' digital lending storefront is integrated with virtually all major online and mobile banking platforms, and can also provide customers that don't qualify for a pre-approved loan with personalized offers to apply. This makes the application process even easier than the standard LoansPQ process by using captive customer data to pre-fill the LoansPQ application behind-the-scenes.
"The integrated LoansPQ-cplXpress solution allows banks and credit unions to compete in an increasingly on-demand economy," said Dave Buerger, co-founder and CEO of CUneXus. "This gives consumers total transparency and the 1-click convenience they expect, while eliminating the hassle and delay of an online application form or branch visit."
About the cplXpress-LoansPQ integration
The integration of CUneXus' cplXpress with MeridianLink's LoansPQ allows any lender using the popular LoansPQ loan origination system to provide account holders with a 1-click mobile borrowing experience, while also realizing tremendous gains in back-office efficiency through advanced data analytics and process automation. The result is a full end-to-end automation and systems reconciliation, automatically completing several tasks that were previously conducted manually. Specifically, the benefits include:

Automated flow. Loan offers generated within the CUneXus software flow directly into the LoansPQ loan origination system upon campaign creation.
Real-time offer redemption handoff. At the moment of offer activation within any cplXpress widget or module, the system will push the loan request into LoansPQ, where it is ready for immediate funding. With some loan products such as credit cards, the full account opening and funding process can also be automated (no back office intervention needed).
Configurable forms. Offer redemption workflows can be configured to include custom form fields in order to gather additional customer information, if needed.
Automated reconciliation of systems. The two systems automatically reconcile, ensuring that available offers are always in sync across both platforms.
About CUneXus
CUneXus is focused on data-driven consumer lending solutions that help financial institutions maximize the potential of valuable customer relationships. Their pioneering technologies are at the forefront of the transition to a new era of responsible on-demand lending and borrowing. The company's revolutionary cplXpress product suite is currently being utilized by over 50 U.S. financial institutions and is on track to surpass the one billion dollars in consumer loan volume benchmark by mid-2017. CUneXus was named one of just ten startups to watch on KPMG's global report of "The 50 Best Fintech Innovators," was selected to participate in the Silicon Valley's renowned Plug & Play Fintech accelerator, and was named one of 20 FinTech Forward "Companies to Watch in 2017" by American Banker and BAI. Visit the CUneXus website for more information: https://cunexusonline.com/
About MeridianLink
MeridianLink, Inc., developer of the industry's first multi-channel account opening and loan origination platform, is a leading provider of enterprise business solutions for 20,000+ financial service organizations. The company's passion for excellence is reflected in their web-based credit reporting, lending and new account opening/deposit technologies, which all enjoy solid reputations as being cutting edge, reliable and affordable. Based in Costa Mesa, California, MeridianLink is committed to creating smart solutions that deliver real value. For more information, visit http://www.meridianlink.com.
Contact:
CUneXus Solutions
Public Relations
pr(at)cunexus.com
PH: (877) 509-2089 x101
Contact:
MeridianLink
Doug Wheaton • Senior Marketing Manager
dougw(at)meridianlink.com
PH: 714-708-6950