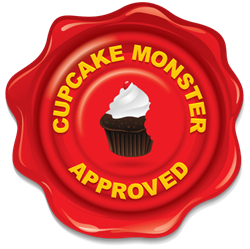 Mission: To connect cupcake and cake lovers with great local cupcake n cake shops.
Santa Cruz CA (PRWEB) April 13, 2014
CupcakeMaps.com, the leading online cupcake directory, continues to add more top bakeries to the CupcakeMaps.com directory to help sweet tooth lovers find local cupcake shops. The site contains a directory with over 15,000 bakeries listed in major cities throughout the United States. The Cupcake Monster site will provide an easy way for consumers to discover and locate cake shops near them; however, unique to Cupcake Monster is also the ability for consumers to find local dessert deals, leave reviews, make check-ins to local shops, add shops to their personal favorites, link to Facebook accounts, build up their profile, and showcase all reviews written and deals claimed. Sweets fanatics will be able to visit the site and access the blog section, which provides the latest in the news regarding bakeries, cupcake recipes, starting a cupcake shop, and pastry bakery reviews
In addition to Cupcake Monster's directory for consumers and desserts shops, the site also provides shops a source of news and the ability to market to consumers in their local areas with cupcake deals, check-in offers, article marketing, bakery shop mobile web apps, and local SEO (search engine optimization) with the company's high domain authority.
Integrated Marketing Platform for Cupcake Shops
CupcakeMaps.com offers its members a robust set of integrated marketing tools and local SEO (Search Engine Optimization) power via its powerful domain authority. Shop owners can manage their accounts from a technologically advanced dashboard that features customizable profiles, views of customer reviews, claimed deals, and check-ins to their business. Profiles incorporate full, data-rich, and comprehensive views of your provided menus, deals, check-in offers, locations, social links, and business description, reviews, photo and video galleries, bakery shop uniqueness, and much more. The company assimilates result-driven marketing — by offering listing activity reports, customer relationship management tools, planning and forecasting, and strategic cupcake bakery marketing services. Becoming a member of CupcakeMaps.com allows for effective communication and more active customer engagement, and an exclusive built-in management system to increase marketing growth.
Through the company's team of dedicated SEO marketing experts, the company helps dessert businesses across the United States to become leaders in the local cupcakes / cakes industry — and reach the countless sweets fanatics who need nearby access to best desserts in their local areas.
Bakery shops benefit from a business standpoint. Cupcake shops can effectively market their desserts shops to consumers by submitting or claiming their business on the website and having their contact information, phone numbers, websites, and directions to the business at sweets lovers' immediate disposal. Additionally, bakery businesses can connect their Facebook and Twitter accounts. All reviews and customer check-ins are prominently displayed on each businesses directory page. Each business gets an automatic dedicated reviews page. More importantly, bakeries can add check-in offers and get cupcake marketing on the free mobile iPhone and Android apps. Shops owners can develop their very own mobile web apps that significantly drive business. Owners can also promote with the 'Review Us on CupcakeMaps.com' sticker. When a shops gets 50 4+ reviews - they receive a 'People Love Our Sweets on CupcakeMaps.com' sticker, and they can get reviewed by our staff and get a 'Cupcake Monster Approved' sticker!
Supplemental to the business advantages of Cupcake Monster is the ease of use for consumers to locate bakery desserts shops near them. Kathie Bernstein, a Santa Cruz resident, was one of the first users of Cupcake Monster Maps after its inception and praised the sites "simple and straight-forward" approach. On initial arrival to the website, consumers can simply click on the city closest to them and be presented with a vast list of shops from which they can read approved reviews for and ultimately contact them and make a future purchase. Main cities included in the directories include Los Angeles cupcakes, West Los Angeles, San Diego, San Francisco, New York, Chicago, and Atlanta organized by state, city, and neighborhood categories.
About CupcakeMaps.com
Embraced as an innovative cupcakes / cakes marketing platform, CupcakeMaps.com, is a leading interactive online cupcake directory that connects sweets lovers to local nearby bakeries nationwide. Marketing Your Baked Goods Brand | CupcakeMaps.com delivers top-rate publicity for cupcake bakers, cake makers, wedding cake specialists, pastry chefs, cookie shops that is unparalleled in today's market. The company provides clients with a customizable online profile to boost visitors, an exclusive built-in management system to stay connected to customers, customizable mobile web apps, and profile activity reports to increase marketing growth. Alliance with us also offers an opportunity to donate via the Cupcake Monster's Cupcake for Kids charity and get significant local and national exposure!