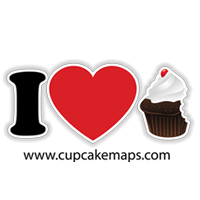 Los Angeles, CA (PRWEB) April 27, 2014
There has been an explosion of mobile users who want to see web pages on their mobile devices (smart phones such as iPhones, iPads, and Androids). Cupcake Monster Maps specializes in local search engine optimization, cupcake marketing, and keyword marketing for bakery shops so customers will find local businesses easily when they do a search for the products or services offered in a specific area. Cupcake Monster Maps makes sure cupcake shops will be found on mobile devices too, which at the moment is the number one marketing avenue for business because a lot of consumers are using their smartphones to stay in touch and find what they need through apps and internet access.
Set up Tracking for a Listing
As a business owner, keeping track on the return on investment is key. At CupcakeMaps.com, all internet traffic is tracked, as well as tracking phone calls from new customers, all emails, and faxes. All cupcake shop details can be viewed right in the owner's management backend for easy monitoring of local marketing efforts.
Set up and Promote Deals
CupcakeMaps.com marketing platform includes a feature to display your page along with search engine optimized cupcake deals for local cupcake lovers. Bakery shops attract returning and new customers through online and mobile bakery coupons in the local area. Best of all, deals are free, meaning all bakeries keep 100% of the profits. CupcakeMaps takes pride in allowing a cupcake shop to promote their business freely, so the company does not charge for deal promotions. More importantly, every deal redeemed is posted on Facebook and shared amongst all the redeemers' friends, which allows for viral growth of local cupcake deals.
Link to YouTube
CupcakeMaps platform links any video for a bakery shop. If a business does not have a video, CupcakeMaps create one for the shop that will give credibility to products and services offered. The idea behind linking videos, blogs, mobile sites, and web pages is that videos build a strong well-coordinated local marketing network that carries high visibility any business. Furthermore, all videos are optimized for local searches, which places any business in front of thousands of new and returning customers. Business can also add as many photos as they like to showcase their baked goods.
Build Mobile Web Apps
AnyAppisPossible.com is a cloud-based online Mobile Web App generator which makes it infinitely easier by churning out mobile web apps for all types of businesses - cupcake shops, doctors, dentists, actors, models, and mom and pop eateries. It can also be used to create apps and mobile sites that can used on all types of mobile devices, including, Windows, Android and Apple-based phones so that none of your potential customers will be left in the dark. Several top cupcake bakeries in Santa Cruz, New York, and Los Angeles have already joined the Cupcake Monster Maps mobile web app network. These apps are easier than Facebook to operate, help build a strong subscriber base, and allow for explosive growth of any business.
Get more Cupcake Reviews on CupcakeMaps
Simply request a 'Review Us on CupcakeMaps.com' sticker, post it on the door, and reviews explode, which in turn will help overall rankings and increase customer trust! The CupcakeMaps platform also features the ability for a business to publicly respond and engage with customers. Another important factor in local SEO domination is that all listings receive a dedicated review page featuring all reviews for the business. Each review is considered a Google rich snippet and are individually indexed by Google, Bing, and Yahoo. Find out more information for cupcake marketing here.