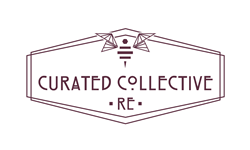 I'm thrilled to launch this partnership with Side and take my clients' experience to the next level.
AUSTIN, Texas (PRWEB) December 05, 2022
Curated Collective RE today announced its partnership with Side, the only real estate technology company that exclusively partners with high-performing agents, teams, and independent brokerages to transform them into market-leading boutique brands and businesses. The alliance will ensure that Curated Collective RE's highly personalized services are powered by the industry's most advanced platform.
With a background in fine arts, customer service, and business management, founder Khani Zulu seamlessly blends the analytical and creative ends of the industry to provide comprehensive assistance that covers all her clients' needs. Since the launch of her real estate career in 2016, she's earned various accolades, including the Platinum Top 50 Award in 2021 and 2022 and a coveted spot among the RealTrends 500. A Certified Luxury Home Marketing Specialist, Master Certified Negotiations Expert, and nationally recognized REALTOR®, Zulu has a nationwide network of contacts, an innate style, and advanced business techniques that give her clients the edge in a competitive market.
Curated Collective RE is not just a real estate company; it's a community where like-minded individuals can grow together. Headquartered in Austin, Curated Collective RE provides sales, consulting, project management, and design services with an individualized approach catered to each client's diverse needs. The Curated Collective RE team dedicates time to building deep and long-lasting relationships with its customers, promising a streamlined process with a successful result that will benefit them for years to come.
Partnering with Side will ensure Curated Collective RE remains on the cutting edge of the evolving real estate market while continuing to deliver premium services to its clients. Side works behind the scenes, supporting Curated Collective RE with a one-of-a-kind brokerage platform that includes proprietary technology, transaction management, branding and marketing services, public relations, legal support, lead generation, vendor management, infrastructure solutions, and more. Additionally, Curated Collective RE will join an exclusive group of Side partners, tapping into an expansive network from coast to coast.
"I'm thrilled to launch this partnership with Side and take my clients' experience to the next level," Zulu said. "With Side's state-of-the-art marketing, technology, administrative, and legal services, I can build my own brand and, beyond that, a community of growth-minded people to support each other with their real estate and beyond."
About Curated Collective RE
Curated Collective RE provides an exclusive personalized experience to meet the unique goals of each client. More than a real estate company, Curated Collective RE is committed to fostering lifelong relationships and building a community of creative, growth-minded individuals in Austin. With a streamlined, stress-free process and customer-centered business approach, the Curated Collective RE team ensures successful results that will satisfy the emotional and financial needs of its clients for the long term. For more information, visit http://www.curatedcollectivere.com.
About Side
Side is a behind-the-scenes brokerage platform that exclusively partners with top-performing agents, teams, and independent brokerages to create and grow their own boutique brands without the cost, time, or risk of operating a brokerage. Side's proprietary technology platform and premier support solutions empower its agent partners to be more productive, grow their business, and focus on serving their clients. Side is headquartered in San Francisco. For more information, visit http://www.side.com.