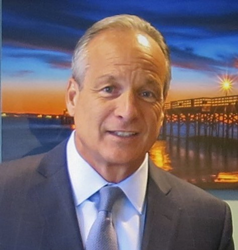 SACRAMENTO, Calif. (PRWEB) January 27, 2021
Alex Galindo with Curd, Galindo & Smith, LLP Trial Lawyers announces that the family of Nathaniel Lee Lowe (Nathan) age 44 seeks damages against Butte County and CDCR.
The filed complaint states that on September 9, 2019, Nathan was arrested by Chico Police. Chico Police processed Nathan and he was booked into Butte County Jail. Court documents say Nathan was charged with assaulting an officer with a deadly weapon (the truck driven by Nathan). The lawsuit alleges that while at Butte County Jail Nathan was assessed by the jail medical staff and they determined that Nathan suffered from schizophrenia and was suicidal. He was placed on suicide watch and suicide prevention measures were taken at the jail. In late October Nathan plead guilty and was sentenced to state prison.
The court documents state that on November 8, 2019 Nathan was transferred from Butte County Jail to California Department of Corrections and Rehabilitation (CDCR) at Deuel Vocational Institution in Tracy, California. Nathan was placed in general population. The lawsuit alleges that the medical staff at Butte County Jail failed to notify and alert CDCR that Nathan had attempted suicide while in custody and was on suicide watch. The lawsuit alleges that as a result of Butte County Jail officials' conduct, CDCR failed to continue the suicide protocol and prevention. Three days after arriving at DVI-the state prison, Nathan hung himself with his shoelaces. He was found lifeless in his cell on the morning of November 11, 2019.
Both Butte County and California Department of Corrections and Rehabilitation has denied the allegations filed in the Eastern District of California United States District Court in Sacramento.
Mr. Galindo is a founding member of Curd, Galindo & Smith, LLP which is a full service law firm that represents both corporate and professional clients and those who have been seriously injured or have lost a family member due to an accident, defective product, police misconduct or negligence. The law firm has recovered millions of dollars for its thousands of clients since 1995 by winning complex and challenging business disputes, death and injury cases involving police misconduct, traffic collisions, work place injuries and defective products, including defective automobiles, against some of the world's largest companies and governmental agencies.
Mr. Galindo received his business degree from University of Southern California in 1982 and his law degree in 1985 from the University of Oklahoma. Mr. Galindo has been a lawyer and real estate broker for over 25 years. He has won numerous jury verdicts and settlements in the area of personal injury, products liability and civil rights/police misconduct cases.
Mr. Galindo is a member of ABOTA which is an organization of attorneys representing both plaintiffs and defendants in civil cases. All of the attorneys who belong to ABOTA have earned great distinction at trial. Mr. Galindo is a member of Los Angeles County Bar Association, Million Dollar Advocates Forum, Consumer Attorneys of California, Consumer Attorneys of Los Angeles, NPAP (National Police Accountability Project), National Lawyers Guild, National Association of Realtors and California Association of Realtors.