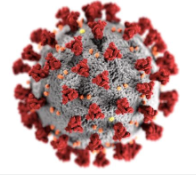 "We are always aspiring to help scientists perform their research in a more accurate and safe manner" said Dr. Namyong Kim, CEO of Curiox Biosystems.
WOBURN, Mass. (PRWEB) April 06, 2020
Curiox Biosystems in conjunction with STEMCELL Technologies today announced a new system that will help researchers develop vaccines to SARS-CoV-2, the virus that causes COVID-19.
A new configuration of the Laminar Wash™ HT1000 System will allow scientists to completely process blood samples from COVID-19 positive patients in a safe environment. The package will consist of an updated Laminar Wash HT1000 system, Buffer Exchanger, and STEMCELL Technologies' EasySep™ RBC Depletion Reagent.
Laminar Wash technology enables researchers to more accurately study immune responses for vaccine research and clinical trials without the need for centrifugation, eliminating the aerosolization of potentially infectious samples. Laminar Wash technology is especially helpful in flow cytometry applications in vaccine research. The new HT1000 configuration allows containment of blood samples within a biosafety cabinet, ensuring the protection of laboratory staff and other samples.
"We are always aspiring to help scientists perform their research in a more accurate and safe manner" said Dr. Namyong Kim, CEO of Curiox Biosystems.
Traditionally, unwanted red blood cells (RBCs) are removed from blood samples using lysis buffers, which can be harmful to white blood cells, the cells responsible for immune response. By working with STEMCELL Technologies' RBC depletion kits, researchers can easily remove unwanted RBCs from blood samples without the need for lysis, resulting in superior data quality.
"It is always a proud moment when the reagents and tools we develop can help enable scientific discoveries and treatments. This new application will facilitate the safe processing of blood samples so that researchers can better understand the immune response to current and future infectious disease outbreaks" said Dr. Andy Kokaji, Director of Immunology at STEMCELL Technologies.
Enabling safe and efficient handling of virus-positive blood samples ultimately helps patients by accelerating treatment and vaccine research. The new package of products is available starting, March 23, 2020. Curiox and STEMCELL Technologies are offering to assist institutions in obtaining the product as easily as possible, with donations considered in some cases.
About Curiox Biosystems
Curiox Biosystems is a bioinstrumentation company spun out of the Agency for Science, Technology, and Research (A*STAR) in Singapore. Curiox has become a leader in the development and commercialization of innovative assay platforms based on its expertise in surface chemistry and engineering. Curiox's vision is to accelerate the progress of life sciences, drug discovery and diagnostics through the miniaturization and improved automation of bioassays.
About STEMCELL Technologies
STEMCELL Technologies is Canada's largest biotechnology company. STEMCELL supports life sciences research with high-quality cell culture media, cell separation technologies, instruments, accessory products, and educational resources. STEMCELL's products are used globally by scientists advancing the stem cell, immunology, cancer, regenerative medicine, microbiology, and cellular therapy fields. Find more information at http://www.stemcell.com