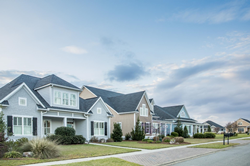 "Our innovative restructuring benefits Cusick and the associations we manage. We are confident in the knowledge and expertise of our new leadership, their ability to support our Association Managers to provide superb customer service." - Janette Parker, Vice President, Cusick Community Management
CHARLOTTE, N.C. (PRWEB) December 06, 2022
In an effort to deliver the best service possible to the homeowner associations they manage, Cusick Community Management announces the restructuring of their association management staff. This includes the promotion of three Association Managers within the company to the position of Senior Association Director. This new layer of management provides additional, hands-on support, mentoring, training and oversight for the company's Association Managers. The HOAs they serve will benefit from the experience and expertise they bring in their new positions.
Experienced in managing large communities, including townhomes and single family homes, these new Senior Association Directors have been trained in the Cusick Way, a highly effective, proprietary model of HOA management. Each new Senior Association Director will oversee a team of three to five Association Managers, supporting them in running the communities they serve. This change comes after an extensive review of the company's operations. Customer feedback was collected and analyzed to create a plan that would best meet the needs of those who rely on Cusick Community Management for their HOA management needs.
"Our innovative restructuring will benefit Cusick and the HOA associations we manage. We have a very talented team. With the redesign of our management structure, we can maximize their skill sets and expertise, providing outstanding service and stability for our clients. This cutting-edge approach puts our clients first and allows us to focus on our core mission; providing superior services that enhance the physical condition and financial well-being of our clients' communities."- Janette Parker, Vice President, Cusick Community Management
Cusick Community Management is proud to announce the promotion of three esteemed managers to Senior Association Director positions. Paul D'Anello, Sarah White and Meredith Emerson have all been with the company for several years as Association Managers and have made significant contributions to its success. With their promotions, the company looks forward to continued growth and prosperity. The new Senior Association Directors expressed their gratitude for the opportunity and pledged to work hard for Cusick Community Management's clients and employees.
Paul D'Anello - Senior Association Director

With seven years of experience with Cusick as an Association Manager, Paul - has a wealth of knowledge and expertise in community management.
He will oversee North Carolina and South Carolina accounts and will be a valuable asset to Cusick HOA clients.
A former real estate professional, Paul has the experience of building strong relationships with clients and maintaining property values.
Sarah White - Senior Association Director

Sarah has been an Association Manager with Cusick since 2018.
She will now be responsible for overseeing the management of HOAs in North Carolina and South Carolina
As a former educator, she brings training and mentoring experience in the company.
Meredith Emerson - Senior Association Director

Meredith joined Cusick Community Management in 2018 as an Association Manager.
She will be responsible for the oversight of Association Managers in North and South Carolina.
Her goal is to provide HOA clients with quality services that meet their needs and exceed their expectations.
Cusick Community Management believes that this extra layer of management will deliver outstanding service, continuity and optimal results, including: superior day-to-day management, financial advice and legal expertise to benefit the HOAs they serve. Vice President, Janette Parker, states, "Our innovative restructuring benefits Cusick and the associations we manage. We are confident in the knowledge and expertise of our new leadership, their ability to support our Association Managers to provide superb customer service."
Cusick Community Management is a full-service professional HOA Management Company. For the past 25 years, the company has been providing HOA management for single-family, townhome and condominium communities. Based in Charlotte, North Carolina, service areas include the Charlotte metropolitan area, Gastonia, Hunterville, Indian Trail, Matthews, Waxhaw and Weddington. South Carolina service areas include Fort Mill and Rock Hill.