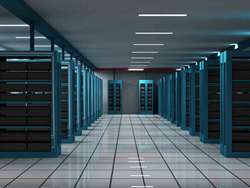 Web SEO Master Enters the New York market with Custom Website Services!
New York, NY (PRWEB) June 16, 2015
Web SEO Master is excited to offer all New York businesses with a custom website service. Web SEO Master focuses their designs around search engine optimization, therefore increasing a clients' website online exposure.
SEO (Search Engine Optimization) is an awkward topic to research for beginners. Ironically, when crawling the web for information about web design SEO (http://webdevelopmentdesigner.com/), the client often finds a large amount of contradictory marketing information.
WebSEOMaster starts by understanding business goals and creating an interactive user experience, designed to help reach the client's objectives. This brand building strategy helps a company get on the right track by complementing their marketing strategies both online and offline.
Custom Website Services (http://customwebsiteservices.net/) will consist of a complete SEO-ready custom website, focused on the company theme. WebSEOMaster's clients range from mid to large size corporations. They service virtually any industry, including non-profit companies.
About Web SEO Master
Web SEO Master custom website services company that performs Website Design, Development, Search Engine Optimization, and Search Engine Marketing to enhance your sales. We incorporate state of the art design and development tools, and proprietary software and marketing techniques to market your website to your customers and clients on the World Wide Web. Web SEO Master has combined its unique features to make your website development and marketing experience "Faster, Cheaper and Better" than what you might encounter with other custom website services (http://viralweb.net) companies.