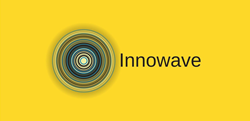 OAKLAND, Calif. (PRWEB) February 05, 2020
Innowave (https://www.innowave.co/), the team that does the impossible and a leader in IoT design, miniaturization and certification, today unveiled its new InfinIoT program, geared to take Internet of Things products from concept to market in just three short months, and for a fraction of the cost normally associated with this process.
IoT products require special expertise that most companies simply don't have in-house. This is why more than 75 percent of companies report their IoT projects as either failing or greatly exceeding budgets and time constraints. Moreover, many companies focus on developing IoT platforms but not the devices due to the market trend which values software-based companies higher than hardware companies.
In 2011, Cisco predicted 50 billion IoT devices would be in play by 2020, but experts now estimate that the number is only close to 20 billion. Cisco reported the cost and implementation duration as the major roadblocks in achieving a truly connected world via 50 billion IoT devices. (https://www.forbes.com/sites/forbestechcouncil/2019/05/02/the-iot-yesterdays-predictions-vs-todays-reality/#5beeb1cc512b)
Founded in 2015 with a deep knowledge of embedded systems, radio frequency engineering, printed circuitry, mechanical design, and lengthening battery life, Innowave is at the leading edge of creating and perfecting smaller, smarter and longer-lasting IoT connected devices that meet regulatory requirements from around the world.
"Entrepreneurship has never been more popular, and in a startup world, people are constantly searching for ways to turn their visions into realities," said co-founder Dr. Pragash Sangaran. "That's where Innowave comes in, transforming ideas into amazing products, like our groundbreaking LEAP, the world's smallest global trackers able to work even when out of cellular range, which we have just debuted at the 2020 Consumer Electronics Show in Las Vegas."
For just $50,000, InfinIoT will have custom IoT products ready to go to market in just three months. Clients can choose from three wireless connectivity options, multiple sensors and power supply types. The deliverables include custom hardware, a mechanical cover, embedded software, product FCC and/or CE ID, and an optional cloud platform. The minimum order quantity is 100 units. Clients have the option of letting Innowave manufacture the units or handle their own manufacturing with a $2 US royalty fee per unit. IP licensing for the field of use will be granted to the customer for an indefinite time, except in unforeseen circumstances (e.g. EOL of parts). Terms and conditions apply to this InfinIoT program.
Innowave's specializations include miniaturizing printed circuits and entire products, designing and certifying wearable devices, engineering devices for unprecedented battery longevity (thanks to its patented CASA™ architecture), and creating multi-technology, co-located wireless devices that meet FCC, IC, CE, PTCRB and GCF regulations and cellular certification (2G, 3G, LTE including NB-IoT, and 5G).
Innowave is also a mobile virtual network operator (MVNO), giving it unmatched connectivity. Its SIM card can instantly roam to multiple mobile operator networks from any country at any time before independently selecting the strongest available network without a preference for specific mobile operators.
Innowave Product Design Services offered include system architecture design, hardware design, software design, schematic and printed circuit board (PCB) design, RF and EM simulation to ensure designs meet regulatory and performance requirements, industrial and mechanical design, product testing, optimization and measurement, product regulatory certification, and field testing.
Innowave Antenna Design Services offered include antenna design and simulation to verify frequency of operation, return loss and input impedance; antenna simulation to verify antenna regulatory performance, such as SAR, TRP and TIS; and antenna measurement and validation.
When it comes to licensing and design modification, Innowave's many patents are available to enhance a product's competitive advantages in the global marketplace. In addition to its five granted patents (with six more pending), the founders share over 60 U.S. and international patents, and more than 800 citations by companies including Texas Instruments, Analog Devices, Cypress, Marvell, Boeing and Samsung.
In addition, Innowave has proven industry expertise and experience in the following sectors: industrial, healthcare, consumer, military, communication, solar energy, and satellite communication.
Innowave Expertise and Innovation
● RF circuit design
● Energy harvesting design
● Embedded system design
● IoT design
● Cloud platform design
● RF radio and module design
● RF transceiver design
● Miniaturization of wearable devices
● App design
● Antenna design
● Product regulatory certification
● End-to-end IoT connectivity (MVNO)
Innowave is always open to exploring partnerships, including white label solutions, in which it can help entrepreneurs transform ideas into amazing products. For more information, visit https://www.innowave.co/, call 1-510-866-7283, or email info@innowave.co.
ABOUT INNOWAVE
Innowave is at the leading edge of design innovations in smaller, smarter and longer-lasting connected devices. Founded in 2015 with a deep knowledge of embedded systems, RF and mechanical design, we specialize in miniaturizing circuits and products, designing products with longer battery life, and producing co-located, multi-technology wireless devices which meet regulatory requirements. With a host of patented innovations in wireless technologies, Innowave is pioneering a new breed of IoT products for LPWAN and direct-to-orbit (satellite) uses. Our products and services encompass wireless, multi-technology wearable designs and certifications. For more information, call 510-866-7283, email info@innowave.co or visit https://www.innowave.co/.
MEDIA CONTACT
Martin Stein
martin@orcapr.com
Orca Communications