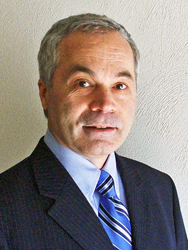 The experience of our engineers and our strong partner network allowed us to deliver exactly what this client wanted.
CHICAGO (PRWEB) May 10, 2017
Ace Technology Partners just announced the completion of a major workstation order for USAF Air Mobility Command (AMC) Mission Planning. The order was for 835 custom workstations, each with two monitors, that can accommodate legacy technology and achieve compatibility with multiple operating systems.
Ace Technology Partners Regional Sales Manager Gary Mosso said, "Building these workstations to be compatible with several operating systems was a challenge for our engineers. Also, we had to source components that are generally not available anymore. But the experience of our engineers and our strong partner network allowed us to deliver exactly what this client wanted."
Before the initial order was officially awarded, Mission Planning required a test workstation from a number of vendors, including Ace Technology Partners. The company won the award because of a superior product built with high quality components at a competitive price. Once the order was completed, Mission Planning performed a second round of comprehensive tests on a representative sample prior to shipment.
Mission Planning has since ordered 268 additional workstations. "Because they worked with us many times before, they already knew that our systems are very reliable," Mosso said. "That helped us win this initial workstation order and the additional business. There was a level of comfort and an outstanding value proposition. Mission Planning received a very reliable, high quality system that was competitively priced."
These workstations were ordered out of Scott Air Force Base, which is one of the top strategic military installations in the U.S. The base commands and controls all air, land and sea logistics of the U.S. military. Scott AFB is operated by the 375th Air Mobility Wing and is also home to the Air Force Reserve Command's 932nd Airlift Wing and the Illinois Air National Guard's 126th Air Refueling Wing.
Ace Technology Partners CEO John Samborski said, "Our mutually beneficial relationship with the U.S. military extends back more than three decades. The fact that we have been able to perform to their exacting standards all of this time sends a strong message to the entire marketplace that we sell and back superior products."
NETCENTS 2 provides federal agencies, including the U.S. Air Force and Department of Defense, with a thoroughly vetted source for standardized networking equipment, supplies and related services. Products that Ace Technology Partners is authorized to sell through NETCENTS 2 include servers, storage, networking equipment, peripherals, multimedia, software, and identity management/biometric hardware and software.
Acknowledged as one of the finest custom technology resellers in the U.S., ISO 9001 Certified Ace Technology Partners currently holds the following contracts: NETCENTS 2, SEWP V, NASPO ValuePoint (formerly WSCA), and CMAS (Calif.). It is a Woman-Owned Small Business operating in both the public sector and commercial sector. Channel partners include Intel, Supermicro, NVIDIA, Mellanox and Samsung among others. Ace Technology Partners is an authorized Microsoft Surface Partner. The company has been an industry leader since 1983. In addition to some of the finest academic institutions in the U.S., long-term clients include the U.S. Department of Energy and the U.S. Department of Defense. Its principal, recognized industry expert John Samborski, is an alumnus of Intel's prestigious board of advisors. In addition to its Greater Chicago headquarters, Ace Technology Partners has locations in New Jersey, Pennsylvania, Virginia, and Nevada. To contact Ace Technology Partners, call 1-877-223-2667 or 1-847-952-6900 or visit http://www.acetechpartners.com. For media inquiries, contact Jeanna Van Rensselar at Smart PR Communications; 630-363-8081; jeanna(at)smartprcommunications(dot)com.