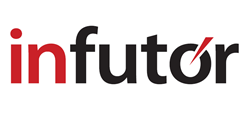 "As Logiq continues its growth journey, we are thrilled to collaborate with them through our identity resolution solutions to help their marketing partners increase lead conversions." -- Gary Walter, CEO of Infutor
OAKBROOK TERRACE, Ill. (PRWEB) August 18, 2020
Consumer identity management expert Infutor today announced that it has been selected by Logiq, a leading AI-powered customer acquisition platform, as Infutor's ID Max solution will help Logiq boost its inbound web form and call conversion rates, lead quality and lead attribution.
ID Max has demonstrated a nearly 10 percent improvement in Logiq's lead monetization by improving overall data quality. ID Max adds identity verification scoring as well as demographic, auto, property and phone attributes to each inbound lead.
As a key data enrichment partner, Infutor has enabled Logiq to scale and help its brands and marketing partners engage with new customers that it was not previously able to identify through rich attribute data and lead scoring capabilities.
In less than three months, Logiq realized a greater than 30% jump in its ability to target and acquire new inbound leads and anticipates continued growth as more internal and external monetization channels are supported by Infutor's identity resolution products and services.
With a single consumer data point, e.g., name, address, phone, mobile or email, ID Max instantly scores and delivers complete identity data on each inbound consumer lead as well as attribute enhancements that enable personalized profile development. ID Max also helps to uncover new consumers, strengthen lead quality and eliminate poor leads through lead verification scoring.
"As Logiq continues its growth journey, we are thrilled to collaborate with them through our identity resolution solutions to help their marketing partners increase lead conversions," commented Infutor CEO Gary Walter. "This will ultimately help to pull-in new customers while improving the lifetime value of existing customers."
About Infutor
Infutor is the expert in data-driven consumer identity management. The company is solely focused on enabling brands to instantly gain access to the most complete and accurate information about consumers, exactly when they need it, to make informed marketing and risk mitigation decisions. Infutor's mission is to deliver solutions that accurately identify consumers before, during and in-between engagements, giving brands a secure, privacy compliant foundation to improve inbound engagement and outbound omnichannel marketing reach, and to minimize losses due to fraud and non-payment. Infutor acquired Ruf Strategic Solutions in 2018 for its extensive suite of customer analytics that aid marketers' data-driven decisions. Led by information industry veterans, Infutor is a privately held company founded in 2003 with strategic investments from Norwest Venture Partners. Infutor is headquartered in Oakbrook Terrace, Ill. For more information, visit http://www.infutor.com.