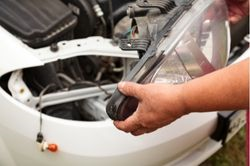 WOLFFORTH, Texas (PRWEB) January 05, 2023
The electric system is one of the most crucial parts of a vehicle. Much like how the neural system works in human beings, the electric system connects all important vehicle parts from the front to the rear end. Proper connections help with the smooth functioning of systems such as headlights, radios, AC, dashboards and power windows. Drivers near Wolfforth in Texas can get their vehicles' electrical systems checked at the Matador Motors dealership.
The dealership has experienced service staff who handle complex vehicle services daily and can easily handle all types of vehicles. A vehicle's electrical system has three main components: battery, alternator and starter. Periodic vehicle electric system checkups will ensure all these three parts work fine. It will also result in high longevity and smooth functioning of vehicles. Also, these regular checkups can detect minor issues well before they grow into serious and life-threatening ones. During this service, the mechanic checks for loose or faulty connections, cleans the alternator to prevent dirt accumulation and checks the battery status.
Drivers can explore the matadormotors.com website to learn about the numerous used vehicles and expert vehicle services available at the Matador Motors dealership. For more information on the essential vehicle electric system service, they can visit the dealership at Matador Motors, 214 E Hwy 62/82, Wolfforth, TX 79382 or contact them by phone at 806-833-7300.