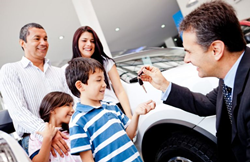 GLENDALE HEIGHTS, Ill. (PRWEB) December 28, 2022
Prospective buyers looking for good quality pre-owned vehicles have a reason to rejoice. Glendale Nissan, a dealership in Glendale Heights, Illinois, is eager to announce that they are now offering a range of popular pre-owned vehicles at their dealership. Not only do these used vehicles boast excellent quality, but they are also available at attractive prices.
There are a few advantages of buying a used model, such as saving money on the purchase price, reducing the hit from the depreciation characteristic of new cars, and lowering insurance rates. The dealership's pre-owned inventory includes models from various brands, such as Chevrolet, Hyundai, Kia, Audi, Ford, INFINITI, Nissan, BMW, GMC, Jeep and Toyota. Every pre-owned vehicle undergoes a thorough vetting process before being included in the inventory. Due to this inspection process, customers are assured of the best quality used vehicles.
Shoppers looking for better deals can look at the dealership's pre-owned specials. Additionally, customers looking for pre-approved financing can also approach the dealership. Glendale Nissan has tie-ups with a wide variety of financial institutions that provide funding to all credit levels. It is easier to shop for pre-owned models once buyers have a pre-approved loan.
Customers interested in learning more about the available pre-owned vehicles are encouraged to visit the dealership at 484 E North Ave., Glendale Heights, Illinois 60139, United States, or log on to the dealership's website at https://www.glendalenissan.com//. Questions can be directed to 630 469-6100.