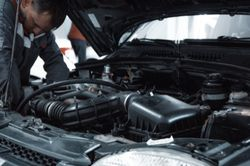 ABERDEEN, Wash. (PRWEB) January 06, 2023
Vehicle services are critical as they help enhance the longevity of vehicles to a great extent. Longevity includes high miles per gallon, smooth functioning electrical systems, proper braking and more. Drivers in and around the Aberdeen area in Washington who want to get their vehicles checked by expert technicians can visit the Carstars Auto Sales dealership. The end-to-end process from vehicle collection to delivery is smooth and hassle-free.
Interested customers can plan for a suitable time per their convenience and schedule a vehicle service via the dealership's website. The dealership has experienced service staff who handle complex vehicle services daily. They can easily handle all segments of vehicles. Regular checkups help detect minor issues early before they grow into critical and life-threatening ones. During the vehicle service, a technician checks for loose or faulty connections, checks the air conditioning status, cleans the alternator to prevent dirt accumulation, checks engine performance and the vehicle battery status.
Drivers can explore the thecarstars.com website to learn about the numerous used vehicles, offers and vehicle services available at the Carstars Auto Sales dealership. For more information on the essential vehicle services available at the dealership, customers can visit them at Carstars Auto Sales - Aberdeen, 621 W. Heron Street, Aberdeen, WA 98520 or contact them by phone at 833-401-2718.