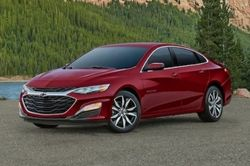 PEMBROKE, Mass. (PRWEB) January 20, 2023
Buyers near Pembroke, Massachusetts, looking for good-quality used vehicles for prices as low as under $10,000 can purchase them this year. They can find well-maintained models of famous brands in the used vehicle inventory at the McGee Motor Cars dealership. Customers can filter by their preferences and narrow down the vehicle they need. The dealership carries pre-owned vehicles of famous brands such as Ford, Toyota, Jeep, Nissan and Volkswagen.
Interested buyers can visit the dealership directly and explore the used vehicles available there for under $10,000. While visiting, they can also test-drive the models they like and experience how they perform in real-time. This will also allow them to test out the vehicle cabin features to ensure they are in working condition. Currently, the dealership has the following used models for under $10,000 - Volkswagen Jetta, Toyota Camry, Subaru Forester, Nissan Altima and Jeep Wrangler.
Customers can visit the mcgeemotorcars.com website to learn about the expert services and used vehicle offers available at the McGee Motor Cars dealership. For more information on the available pre-owned vehicles, they can visit the dealership at 32 Schoosett Street Route 139, Pembroke, MA 02359 or reach them by phone at 833-619-7820.