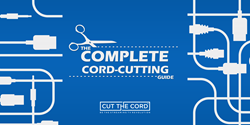 Big Cable has left itself vulnerable and unprepared for a potential mass exodus.
Menomonee Falls, WI (PRWEB) May 25, 2017
The Pay-TV industry was caught off guard by 2017 Q1 subscriber losses five times greater than Q1 of the previous year. The 762,000 cancellations fall just shy of 2016's total loss of 795,500 subscribers. Prospective cord-cutters are looking to new services outside of traditional cable to meet their television needs. The year-end launch of DIRECTV Now, 2017 launch of Hulu Live, and the continued growth of Netflix and Sling TV, continue to erode the cable industry's subscriber base.
Death By 1,000 Cuts
As losses accumulate year-over-year, cable providers appear willfully ignorant to changing consumer needs. Findings from the Consumer Technology Association (CTA) suggest that the number of "paid streaming TV video subscribers (68 percent of the population) has caught up to the number of paid TV subscribers (67 percent). With every quarter's fresh injury, Big Cable has left itself vulnerable and unprepared for a potential mass exodus.
In 2015, a Statisica survey highlighted the top reasons consumers cancel their cable subscriptions:

Provider Price Increase 31.64%
Direct Subscription Available 16.43%
When more Sports Programming is available 8.79%
The channels I want are available OTA 8.55%
Acting contrary to those findings, cable companies increased rates by 3.5% in 2016. At the same time, direct subscriptions, sports programming, and cable-like channel packages, have all become widely available. If cable companies continue to stay-the-course, consumers will continue to cut the cord in ever increasing numbers.
Industry executives have remained relatively silent on the losses, citing "seasonality" despite historical Q1 growth. It's possible that the silence can be attributed in-part to ESPN's mishandled reaction to its own subscriber erosion late in 2016, where-in a massive exodus of 621,000 subscribers was incorrectly written off as a Nielsen reporting error. Quick to blame external factors, the cable industry continues to march out of step with consumers.
Playing Both Sides
While Cable companies stay the course, the hardest hit providers— satellite TV carriers DISH and DIRECTV, have approached the problem more directly, with each company launching its own streaming TV service. Both Sling TV (DISH) and DIRECTV NOW (AT&T) have established respectable user bases, offsetting quarterly losses to some degree. Unfortunately, transitioned subscribers aren't as profitable. However, both companies have allowed themselves plenty of runway to establish their products before the market becomes over-saturated as similar services come online throughout 2017.
The rush to market may provide additional time to tweak and develop apps across devices, effectively using the early adopters as beta testers. While the extra time should strengthen the respective products, it may be to the detriment of renewals and subscriber growth. It is unclear whether this strategy will pay-off.
About Cut the Cord
Cut the Cord (CTC) provides news, guides, and analysis for the streaming TV industry and its related services and devices. CTC's editorial staff is comprised of tech insiders and TV obsessives committed to providing up-to-date information about the streaming TV industry. Our goal is to help readers to better understand the current TV market, and its related products and services. For more information about CTC, please visit http://www.CutTheCord.com