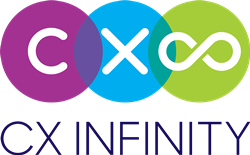 BETHESDA, Md. (PRWEB) September 22, 2020
From online doctor consultations to work from home culture to contactless commerce, everything is becoming the new normal. CXInfinity has optimized its solutions to meet customers' expectations in the present time without impacting performance. Where 9 out of 10 customers expect omnichannel experience, CXInfinity empowers brands to implement sustainable digital engagement strategies for contactless commerce.
Businesses can take advantage of CXInfinity's digital solutions allowing connection with customers across all digital channels and locations without losing context. It will enable you to connect the right agent with the right customer in real-time, maintaining the imperative social distancing for safety. The business solution assures persistent engagement over email, chat, Facebook, WhatsApp, and more to continue business adapting to changing customer behavior in the present time. It integrates all channels over a single interface to optimize the agent's performance and deliver the best customer experience without the need for physical visits to any store or bank branch. Well, the for seamless contactless commerce, the company highlights its other exceptional features as

Turnkey Omnichannel platform - One powerful platform for all the digital channels and instant messengers.
Unified agent workspace - Unified agent desktop that integrates all channels over a single interface to save agent's time in switching screen
Built-in productivity tools - Integrated tools like Knowledge Base and Case Management to give outperforming productivity even when operating remotely
Smart bots - Handle increased conversation volume with chatbots and keep agents free from the stress of handling level 1 query
In-person assistance - Along with omnichannel assistance, CXInfinity solution focus on winning the trust of customers with the feature of video chat
Personalized experience from anywhere - The integration offers customer details and interaction history for agents to win the trust of customers with a personalized conversation
Right agent connecting with the right customer - CXInfinity offers intelligent AI-based routing to connect the best agent to resolve customer query
Amit Gandhi, CEO CXInfinity, says, "The pandemic in 2020 has created a topsy turvy condition for every business. It is necessary to pace-up and recreate strong bonds with customers across channels to deliver new era experience. Here, CXInfinity offers frictionless experience by empowering agents with a 360-degree view of customer information over a unified interface that allows a seamless transition between channels without struggling with screen switches. The solution enables brands to continue business with contactless commerce, skipping the need for physical visits. CXInfinity will never let customers of the brand lose trust in them even during this uncertain time.
Promoting contactless commerce, CXInfinity digital engagement solution targets to reduce customer wait time, manage cost, avoid information repetition, meet hunger for the right information, and more. Visit https://www.cxinfinity.com/ for more details on how the omnichannel solution can prepare your brand for contactless commerce.
About CXInfinity
CXInfinity is the business messaging and customer engagement platform to connect with the customer at the right time over the right channel. It's an integrated and optimized solution that speaks of trust and technology carried for 11 years with NovelVox in the contact center industry. With 98.7% of customer retention and over 70 3rd party integration, NovelVox has launched CXInfinity that offers infinite scalable and flexible solutions for instant customer support, sales, and marketing over a unified console allowing a switch between channels but not screen/applications. CXInfinity solution caters to businesses of all sizes, including Enterprises and verticals.