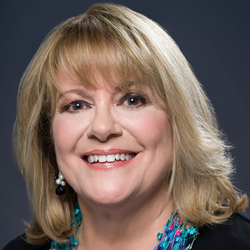 Dawn's thought leadership on cyber insurance and emerging tech risks will ensure that our clients - and potential customers – are well informed about the evolving cyber threats facing businesses of all sizes, in all industries."
BOCA RATON, Fla. (PRWEB) March 18, 2020
Cyber Armada, a leading broker for enterprise-class cyber insurance policies, today announced the addition of Dawn Kristy to its leadership team. Kristy will serve as Vice President of Cyber Solutions, and be a key part of the company's strategic growth initiative. Kristy brings over 25 years of global management experience to Cyber Armada, including an extensive understanding of the cyber risk and emerging threat landscapes.
At Cyber Armada, Kristy will provide professional guidance to the company's internal team and growing customer base related to the current state of play in the cyber space, with specific insights on risk, trends, legal issues, and insurance coverage. She will also be responsible for tracking the constantly-evolving cybersecurity sector and serve as a content creator to help attract and educate customers.
"We are proud to welcome Dawn to our team as Vice President of Cyber Solutions," said Ed Breman, Founder of Cyber Armada. "Dawn's deep knowledge of the nuances of cyber policy language makes her the perfect addition to Cyber Armada. Her thought leadership on cyber insurance and emerging tech risks will ensure that our clients - and potential customers – are well informed about the evolving cyber threats facing businesses of all sizes, in all industries."
Before joining Cyber Armada, Kristy served as Cyber Subject Matter Expert and Chair of the Global Cyber Specialty Working Group for Aon. She was instrumental in growing Aon's reputation by authoring multiple publications, leading training sessions, and providing in-depth analysis related to cybersecurity, cyber laws, and global privacy laws.
"We are thrilled to welcome Dawn to our leadership team," said Steven Years, Cyber Armada's Principal "Her deep background in the cybersecurity sector, coupled with extensive legal experience make her uniquely qualified to lead our Cyber Solutions group. Dawn's ongoing insights and contributions will ensure that our clients always stay informed about critical cyber insurance issues."
About Cyber Armada
Cyber Armada Insurance is the go-to resource for best-in-class cyber risk management advice and insurance. We enable businesses to understand cyber risk, what's financially at stake and how to navigate the cyber insurance market. We guide our clients through evaluation, preparedness, policy selection and, if needed, post-breach support. For more information, visit cyber-armada.com or call 1-888-727-6232.
PRESS CONTACT:
Christina Tierney
VP Marketing
Cyber Armada Insurance
888.727.6232 X 704
christina.tierney@cyber-armada.com