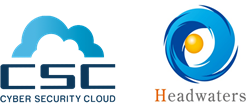 TOKYO (PRWEB) November 26, 2020
In recent years, many companies have become increasingly active in promoting AI-driven DX in order to improve business efficiency and productivity, and the spread of the new coronavirus outbreak has accelerated the digitalization of such companies.
Under such circumstances, Headwaters, which is engaged in AI solutions business such as AI application planning and development and AI platform management, has developed a multi-AI platform called "SyncLect".
SyncLect is an AI data integration platform that provides various cloud AI functions such as image AI and machine learning, and since the data necessary for AI use is managed in the cloud, it makes it possible to utilize AI regardless of the interface, whether it is for the web, an app, or a robot and contributes to the promotion of DX in many companies.
On the other hand, in promoting DX and AI, cybersecurity measures for websites, which are the primary point of contact with customers, are becoming more important. Leakage of personal information due to cyber-attacks has become a social problem, and it is expected that the need for such measures will increase in the future.
Against this backdrop, CSC and Headwaters actually provide services that link "SyncLect" and "Shadankun", including a face recognition payment platform for unmanned store operations.
And this time, CSC is working in full-fledged cooperation with Headwaters to strengthen cybersecurity related to solutions in AI and DX domain, which is important for companies to advance digitalization and introduce "Shadankun" as needed for cybersecurity measures in AI and DX domain solutions provided by Headwaters.
Through this collaboration, Headwaters will be able to provide a one-stop-shop for AI solutions to achieve DX and the cloud-based WAF "Shadankun" to enhance cybersecurity, enabling CSC to strengthen its web security services to a broader range of companies, including those seeking to improve their operational efficiency and productivity.
In addition to linking Headwaters' new employee training support cloud service, "Pocket Work Mate", and the equipment management cloud service, "Circurental", with CSC's cloud-based WAF, "Shadankun", the Company will develop services for cybersecurity measures and business efficiency improvement solutions in the DX domain.
Going forward, the two companies will continue to work together not only in the DX domain but also in a wide range of other domains to support corporate service development and operational efficiency, while at the same time working to ensure safety and security.
■ About Shadankun
Cloud-based WAF "Shadankun" is a web security service that detects and blocks cyber-attacks on websites and web servers. Utilizing Cyneural, an attack detection AI engine using deep learning, it detects general attacks as well as unknown attacks and false-positives at high speeds, while Cyhorus, one of the world's leading threat intelligence teams, quickly responds to the latest threats. Also, it has been ranked No. 1 in Japan in terms of adoption rate. *1
For more information, please visit https://www.shadan-kun.com/
■ About multi-AI platform "SyncLect"
SyncLect, a multi-AI platform, is an AI development platform that integrates AI functions into components to achieve high-speed development. By utilizing SyncLect, AI and IoT devices can be linked together and AI can be easily incorporated into web systems and smartphone applications.
For more information, please visit https://www.headwaters.co.jp/service/ai/platform.html
■ About Headwaters
Company name: Headwaters Co., Ltd.
Address: Shinjuku East Square Building 7F, 2-16-6 Shinjuku, Shinjuku-ku, Tokyo 160-0022, Japan
Representative: Yosuke Shinoda, President and CEO
Establishment: November 2005
URL : https://www.headwaters.co.jp/
■ About Cyber Security Cloud
Company name: Cyber Security Cloud, Inc.
Address: 3rd floor of VORT Ebisu maxim, 3-9-19 Higashi, Shibuya-ku, Tokyo 150-0011, Japan
Representative: Hikaru Ohno, President and CEO
Establishment: August 2010
URL : https://www.cscloud.co.jp/en/
*1: Market research on "cloud-based WAF services" (as of June 16, 2019) [Research by ESP Research Institute (May 2019 to June 2019)]