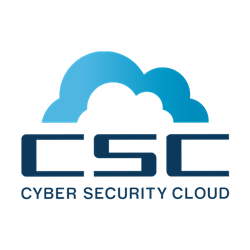 TOKYO (PRWEB) March 26, 2020
On March 26th, 2020, Cyber Security Cloud, Inc. (CSC), a global web application security service provider, began trading on the Tokyo Stock Exchange (TSE) Mothers Market.
"In addition to making this announcement, we would like to take this opportunity to sincerely thank all the users of our company's services as well as our business partners, shareholders, and other stakeholders for their constant support and kindness," said Hikaru Ohno, President, and Chief Executive Officer.
"Going forward, we will continue to take on the challenge of improving our corporate value. As our group is committed to continuing our mission of creating a secure cyberspace that people around the world can use safely, we look forward to everyone's ongoing support," Hikaru concluded.
For more details, please refer to the "New Listings" page of the Japan Exchange Group website.

Japan Exchange Group "New Listings"
https://www.jpx.co.jp/english/listing/stocks/new/index.html
*This press release is for public announcement and has not been prepared for any solicitation for investment or any similar acts in or outside Japan. When making an investment decision to buy and sell the Company's common stock, be sure to read the "New Share Issuance Notification Prospectus" (and any amendments) prepared by the Company and make the decision at the investor's own discretion. The "New Share Issuance Prospectus" (and any amendments) can be obtained from the underwriters.
About Cyber Security Cloud
With an aim to create a secure cyberspace that people around the world can use safely, Cyber Security Cloud provides web application security services worldwide using the world's leading cyber threat intelligence and AI technology. CSC is also certified as the 7th AWS WAF Managed Rules Seller in the world by AWS (Amazon Web Service) which boasts a 47.8% global cloud market share. *1
As a leading cybersecurity company, CSC aims to continue to strive to improve and develop new technologies and aim to be a company that can deliver effective security solutions to contribute to the information revolution.
*The company names and service names described in this release are registered trademarks of the respective companies.
*Amazon Web Services and AWS are trademarks of Amazon.com, Inc. or its affiliates in the United States and other countries.
*1:Gartner(July 2019)・・・Worldwide Iaas Public Cloud Services Market Share, 2017-2018(Millions of U.S. Dollars)
For more information, please visit Cyber Security Cloud.
For any media & PR related inquiries, please contact us.