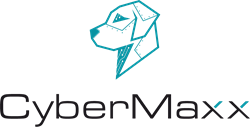 NASHVILLE, Tenn. (PRWEB) July 31, 2020
CyberMaxx is excited to announce the release of MAXX Network for cloud-based environments. As the world embraces a new standard of business operations, organizations seek the flexibility of cloud-based computing. At CyberMaxx we know that you need the ability to protect your cloud-based data. To do that, you need expertise in cybersecurity and cloud solutions.
There are many misconceptions regarding the security of the cloud. One is the cloud service provider provides your perimeter security and you don't need a threat-based blocking technology deployed there. However, after examining hundreds of cloud-based deployments, the evidence clearly shows you are responsible for blocking those threats. You need an intrusion detection/prevention system (IDS/IPS) developed specifically to address your security needs in today's cloud-based environments. Our newly developed AWS and Azure-based virtual machine leverages the proven technology of our on-premise sensor in those cloud environments.
"The new advancements in our MAXX Network platform empowers our customers to move their workforce to the cloud without the worry of a security breach on top of the other challenges COVID-19 brings," says Thomas Lewis, CEO of CyberMaxx. "This shift has fundamentally changed how cybersecurity teams need to protect their employees and sensitive data."
The Verizon Data Breach Report indicates that cloud hacking will be one of the new ways cybercriminals enter our systems—stealing credentials and hacking into cloud-based email servers. While cloud-computing offers your business cost savings, operational efficiencies and general agility, network protection should not be overlooked.
Cybercriminals will continue to take the path of least resistance. "Just like us, cybercriminals try to be efficient," says Jason Riddle. "If they find an easier way to get into your systems, they'll take it."
"The implementation of MAXX Network for AWS went smoothly. We didn't have to think about it once it was live, CyberMaxx took care of everything. It was a completely natural extension of the traditional IPS approach we already had in place, but now in the cloud," says CyberMaxx customer and VP of Technology & Infrastructure.
Contact us at (615) 309-2500 to see how our tailored, scalable solution is the best fit for your cloud security needs, and in the meantime, visit CyberMaxx.com to learn more about our other services.
About CyberMaxx
CyberMaxx prevents, detects, and responds to cyberattacks for healthcare organizations. CyberMaxx equips its customers with a 24/7/365 security operations center with services including endpoint threat detection and response, network-based threat detection and prevention, security information and event management (SIEM) with advanced data analytics, vulnerability risk management, and incident response services.
Contact CyberMaxx for more information about healthcare cybersecurity solutions by visiting CyberMaxx.com or call (615) 309-2500.
Media Contact
Erin C. Kennedy | CyberMaxx | 615.309.2514 | ekennedy@cybermaxx.io