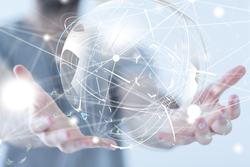 I look forward to discussing the topic in depth with our guests in an intimate forum of leading information security executives.
Miami, FL (PRWEB) September 19, 2017
Cyberbit and Cylogic will be co-hosting a cyber security-focused event on Monday, September 25th, 2017. Shai Gabay, Chief Innovation Officer at Cyberbit, will be the featured speaker at this "dinner and discussion" taking place at Pullman Miami.
With over 10 years of security operations management experience in the financial sector, Mr. Gabay is one of Israel's most highly regarded security executives. Shai is now Chief Innovation Officer at Cyberbit, helping organizations improve the efficiency of their security operation. Shai stated, "I look forward to discussing the topic in depth with our guests in an intimate forum of leading information security executives."
Topics that will be covered include:

How SOC automation & orchestration impact your investigation processes
What types of data should be used and correlated to the modern SOC
What is the investigation tools stack needed in the modern SOC
"Israel's Cyber Security sector is well known as a global leader for innovative, cutting-edge technologies" said Yuda Saydun, President of Cylogic.io. "We are thrilled to welcome Shai Gabay to Miami. As a former security officer himself and the current Chief Innovation Officer at Cyberbit, he brings a unique perspective on the most current strategies to increase the effectiveness of Security Operations Centers."
Agenda:
6.00 - 6.30 pm Networking & Refreshments
6.30 - 8.00 pm Keynote Dinner, Open Discussion and Summary
RSVP here if you wish to attend. Seating is limited.
Cylogic.io is a Miami-based solutions provider that offers cutting-edge products to protect some of the most sensitive operations around the world. Its' suite of security options include security posture assessments, on-site deployments from blue-chip brands as well as expertly managed top-tier SaaS offerings.
Created to protect the most high-risk organizations in the world, Cyberbit secures enterprises and critical infrastructure against advanced cyberthreats. The company's battle-hardened cybersecurity solutions detect, analyze and respond to the most advanced, complex and targeted threats across IT and OT (operational technology) networks. Cyberbit employs a diverse team from both the public and private sector, including researchers, mathematicians, former CISOs and SOC managers, as well as seasoned veterans of the intelligence and military communities. With offices in Texas, Singapore, Munich and Israel, and presence worldwide, Cyberbit is a subsidiary of Elbit Systems Ltd. To learn more about how Cyberbit maximizes protection against today's signature-less threats, visit https://www.cyberbit.com.