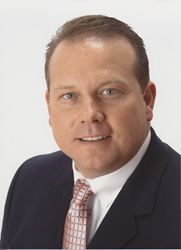 TEL AVIV, Israel & NEW YORK (PRWEB) November 15, 2018
Coronet, the leader in data breach protection for businesses that use the cloud, today announced that it has hired Len Crosson, a 25-year-veteran of the cybersecurity and software industries, as its first Chief Revenue Officer. Amidst transcendent growth, Crosson will focus his efforts on North America revenue acquisition and retention effort, including partner strategy, marketing and sales. He will report directly to Guy Moskowitz, Coronet's founder and CEO, and will be based near Philadelphia.
"The cybersecurity landscape is ever evolving, and bad actors take the path of least resistance – leaving SMBs particularly vulnerable given a lack of expertise, adequate tools, and complexity of implementing solutions with exorbitant cost," said Crosson. "Coronet solves this very real issue with a software-as-a-service solution that provides enterprise grade security, that is easy to use and installs in minutes. I am excited to join Coronet and help continue to bring this much needed solution to the people and organizations that need it most."
Prior to joining Coronet, Crosson served as the vice president of sales & business development at Identity Guard, leading revenue acquisition in channel partnerships, digital marketing, government and technology licensing. Prior to that, Crosson was the chief revenue officer at ScientiaMobile and the vice president of sales at BioCatch and LifeLock. He is currently an Advisory Board Member for Rutgers University Cybersecurity Certificate Program.
"Len is a strategic hire for Coronet at a time when we continue to rapidly accelerate growth in North America," said Moskowitz. "Len's expertise in revenue acquisition and channel sales combined with our innovative data breach protection platform for small and mid-sized businesses is a recipe for continued scale and customer success in 2019 and beyond. We are thrilled to have Len on the team and look forward to his impact."
Coronet provides data breach protection for over two million users, devices and SaaS applications in an all-in-one cloud-based platform. For more information, to sign up or request a demo, visit http://www.coro.net and follow us @coronetworks.
About Coronet
Coronet brings an all-in-one enterprise grade cybersecurity platform to organizations of any size, at an affordable price, eliminating the complexity and laborious nature of traditional security platforms. One of the fastest growing security platforms, Coronet uses AI to automatically detect and mitigate threats and data breaches in SaaS applications, devices, networks and users' behavior. Provided as a subscription service, with nothing to install on premises, Coronet serves over two million users who use Coronet to prevent data breach and comply with cyber insurance and regulatory requirements.