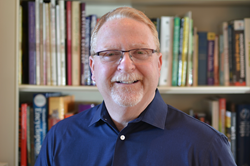 MILFORD, Mass. (PRWEB) February 27, 2019
ESG, a leading IT analyst, research, and strategy firm, today announced the addition of Dave Gruber, who joins the firm as a senior analyst to focus on endpoint security and application security. A veteran of the cybersecurity industry, Gruber was most recently the vice president of product marketing at Carbon Black where he was a member of the senior leadership team that took the endpoint security company public in May 2018. Prior to Carbon Black, Gruber was the VP of products at Black Duck where he was instrumental in guiding the company's move into the application security market ahead of its acquisition by Synopsys.
"As an ESG client, I was always impressed with the quality of ESG's research, the unique insights that ESG analysts provide, and the effectiveness of ESG authored content assets to help drive go-to-market motions," Gruber said. He continued, "I am thrilled to be joining ESG's cybersecurity practice and look forward to conducting market research that leads to actionable insights while helping cybersecurity vendors more effectively communicate the value of their offerings to accelerate pipeline."
ESG's Cybersecurity Group Director and Senior Analyst Doug Cahill noted, "According to our 2019 technology spending intentions research, application security and endpoint security are increasingly top of mind cybersecurity disciplines for cybersecurity professionals, and for good reason: Both represent frequently exploited entry points for cyber adversaries." Cahill added, "We are excited to have Dave join ESG's expanding cybersecurity practice, bringing domain expertise to these critical coverage areas. I am keen to be collaborating with Dave on market research in these areas, including the return of endpoint security protection platforms and how DevSecOps is being employed to automate application security."
Gruber and the rest of the ESG Cybersecurity analyst team—including Christina Richmond, who joined ESG earlier this month—will all be attending RSA Conference 2019 from March 4-8 in San Francisco, CA. During this year's conference, ESG will host an invitation-only exclusive breakfast event on Thursday, March 7 from 7:30 a.m. - 9:30 a.m. at the W Hotel. The theme of the breakfast is Cybersecurity Imperatives for 2019, and members of the ESG Cybersecurity team will share insights into some of the most important cybersecurity trends that are top of mind for CISOs.
For more information on Dave Gruber and ESG's cybersecurity market coverage, please visit https://www.esg-global.com/cybersecurity.
About ESG
Enterprise Strategy Group (ESG) is an integrated IT analyst, research, validation, and strategy firm providing market intelligence and actionable insight to the global IT community. We help technology service providers and vendors improve visibility; align strategy, offerings, and messaging; develop effective content and tools; and increase sales velocity. ESG is increasingly recognized as one of the world's leading and most influential independent analyst firms.